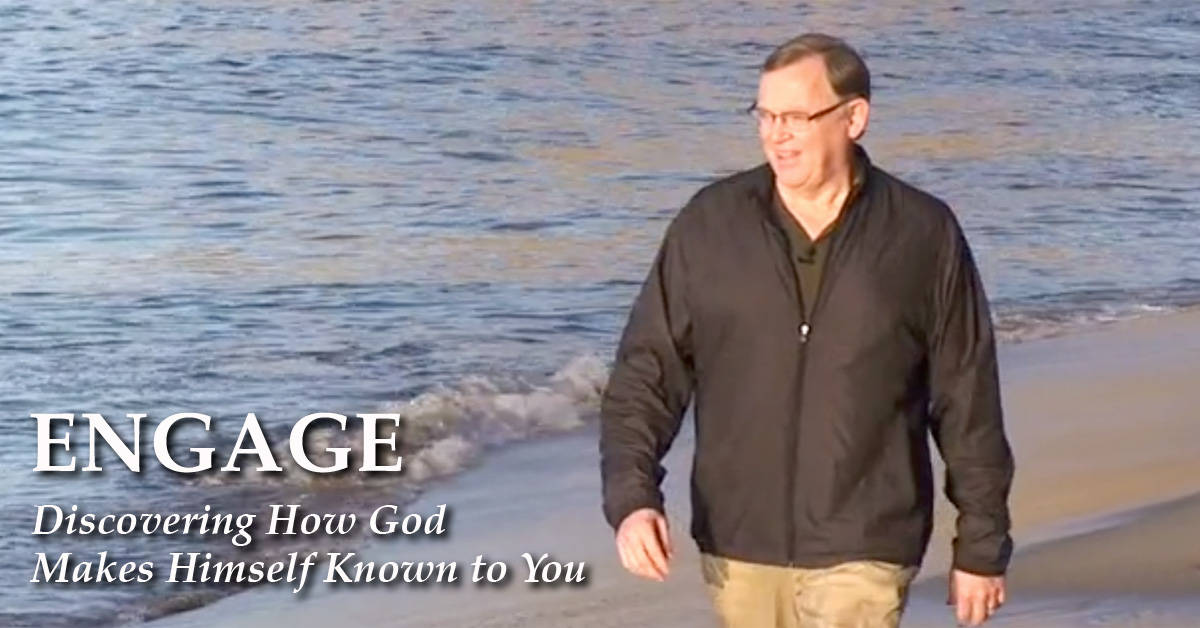 Why is it easier for us to believe that God doesn't love us than to rest in the reality that he does?
And why are we more easily dragged into the obligation of religious performance than we are drawn into a growing trust in God's love?
Both have much to do with the nature of darkness and how the enemy loves to lure us away from the intimacy God extends to us. We've all fallen for his traps, so you don't need to be embarrassed when you are. In those times, remind yourself that you are his beloved and you don't have the power to change yourself or resist sin without him, and then come and learn what it means to live loved by Jesus and his Father.
Last Sunday, we began our discussion of He Loves Me in the He Loves Me Book Club. You can watch our conversation about the first chapter here if you missed it. You can join the Facebook Group here if you want to stay in touch with future gatherings.
I wrote that book almost twenty-five years ago, and yet the things in there are the ones dearest to my heart. Here are some of the quotes that touched me in re-reading the Introduction and the first chapter:
What the Father showed us in the gift of his Son is that he was unwilling to settle for the indentured servitude of fearful slaves. He preferred instead the intimate affection of sons and daughters.

I hope you, too, come to the end of these pages convinced that he loves you with a deep and unrelenting affection.

For long after we've put away our daisies many of us continue to play the game with God. This time we don't pluck flower petals, but probe through our circumstances trying to figure out exactly how God feels about us.

(With my religious background) I had become like the schizophrenic child of an abusive father, never certain what God I'd meet on any given day—the one who wanted to scoop me up in his arms with laughter, or the one who would ignore me or punish me for reasons I could never understand.

Many people carry scars and disappointments that can appear to be convincing evidence that the God of love might not exist or, if he does, maintains a safe distance from them and leaves them to the whim of other people's sins.

When he seems to callously disregard our most noble prayers, our trust in him can be easily shattered and we wonder if he cares for us. We can even come up with a list of our own failures that can seemingly justify God's indifference and beckon us into a dark whirlpool of self-loathing.

He does love you more deeply than you've ever imagined; he has done so throughout your entire life. Once you embrace that truth, your troubles will never again drive you to question God's affection for you or whether you've done enough to merit it. Instead of fearing he has turned his back on you, you will be able to trust his love at the moments you need him most.
I would not have survived the events of the last two years without having learned how to live inside the affection of the Father. The most challenging circumstances I could imagine didn't cause me to question his love. Instead, they only deepened my appreciation for his love as he skillfully guided me through them with his wisdom and courage. It wasn't easy, and there were days I grieved deeply. Ultimately, however, I discovered that my pain doesn't discount God's love; it just gives me another environment to explore its vastness.
The first thing I want a new believer to know is how to recognize God's love as he reveals it to them. Instead, we too often pour on the expectations for what a "good Christian" does or doesn't do, and they become embedded in human effort without ever knowing how loved they are. How much would it have changed in the world if knowing Christ meant growing to trust his love, not trying to perform to earn his favor?
Many have found reading or re-reading He Loves Me or its companion devotional, Live Loved, Free, Full, to be incredibly helpful in building a life inside his love. I began this study to invite a new generation of people into the conversation of living loved.
Also, ten years ago, I recorded twenty-four short coaching videos to help people explore how God is connecting with them. We called it Engage. No, this is not a discipleship program. We called it an anti-discipleship strategy—this is not how you build a relationship with God; this is how to recognize him building one with you. They are 8-12 minutes in length, each containing a nugget of insight to help you explore how Jesus is revealing himself to you. You can listen to the first one here.
No matter what resource you find helpful, learning to live loved is what Jesus wants to teach you. Books and recordings can encourage us, but only he, by the power of his Spirit, can reveal his Father's love to us at the core of our being. For his love is not primarily a principle to believe in; it is a reality in which he wants us to swim through the most difficult challenges we face.
Discover how to recognize his love and lean into it each day, and nothing will be able to win over you ever again.
---
Important Change for Blog Subscribers
If you have been subscribing to this blog via WordPress, we will soon be discontinuing that subscription base because of continuing problems with it. We are hoping to import your subscription into our Lifestream database so you can continue to be notified of new postings. However, if you don't hear from us in a while, it may be because something glitched in that process.  To be sure, you can now sign up for subscriptions to this blog here. Include your address on this form if you want to get travel updates when Wayne is in the area.