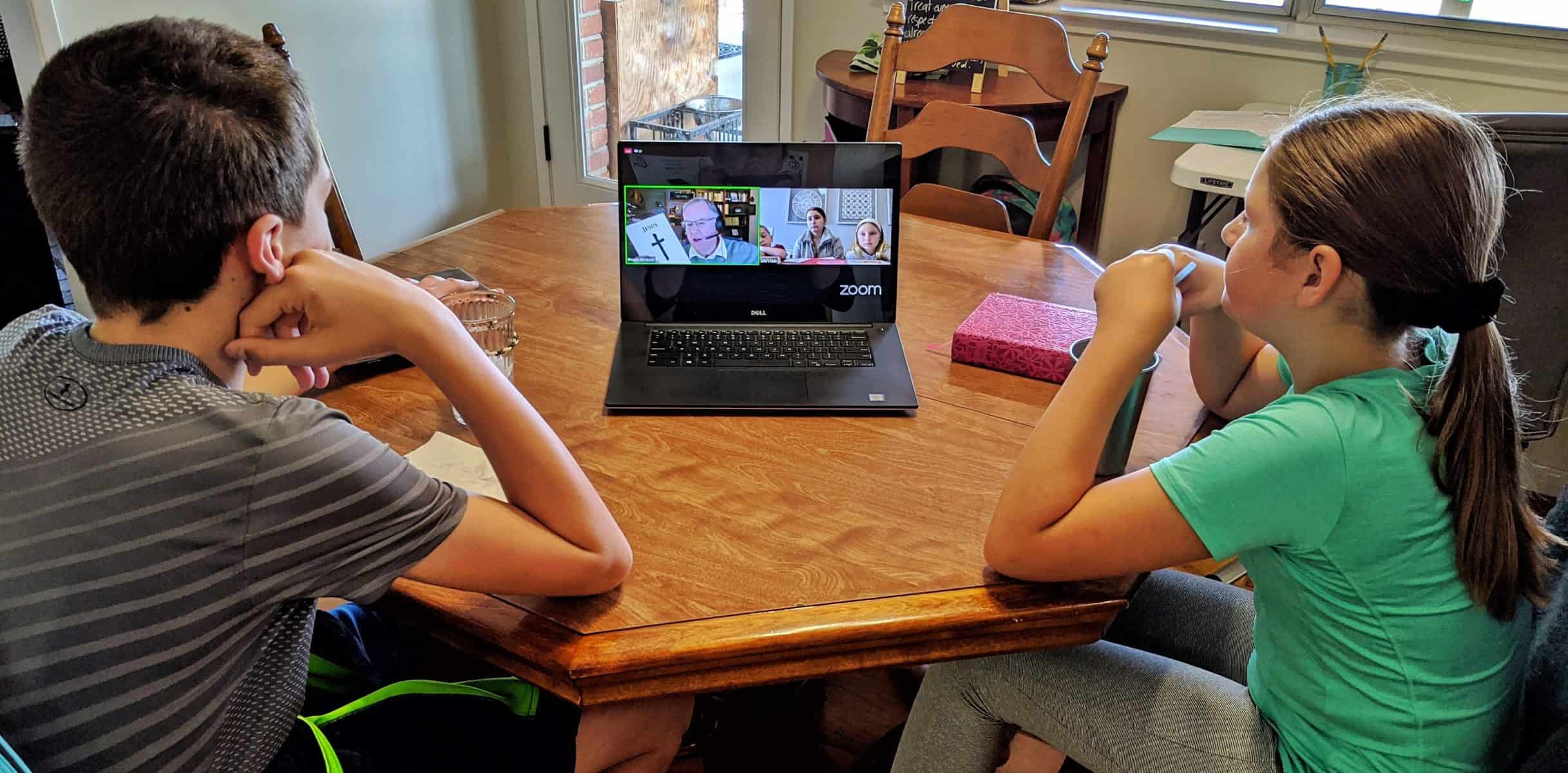 During the coronavirus pandemic of 2020, Wayne taught his grandchildren an overview of Scripture, called The Jesus Story. This thirteen-part series of 20 minute lessons will help young people appreciate the value of Scripture and to have a set of tools that will help them explore it for a lifetime. The videos will show up here after the live presentations that we are doing on a Facebook page called The Story of Jesus. Live presentations are on Tuesday and Thursday mornings at 11:00 Pacific Daylight Time and will run through May 7, Lord willing.
You can view past videos here:

Introduction

The Gospels

Acts and Revelation
The Letters of the New Testament
Download Bookmark Here
Introduction to the Old Testament
Download Ancient Middle Eastern Map Here
Genesis 1-11 and the book of Job
Genesis 12 – 50
Exodus – Joshua
Homework assignment:  Watch The Ten Commandments animated version. You can see it on YouTube here. 

Judges – I Chronicles 9
Download Download Israel's Divided Kingdom map here and download Divided Kings list here

Isaiah – Ezekiel
Ezra, Nehemiah, Esther, Daniel – Malachi
In this video I tell the kids my own Jesus Story, how he has shaped my journey. Where I got it right and where I made mistakes.  After you finish this video with your kids, why don't you tell them your Jesus Story? How did you come to know him? What shaped your journey and in the spirit of Psalm 78, don't just tell them where you got it right, but where you struggled and even lost hold on the journey for a time. Authenticity is so important in sharing our stories.
This is the end of this series.