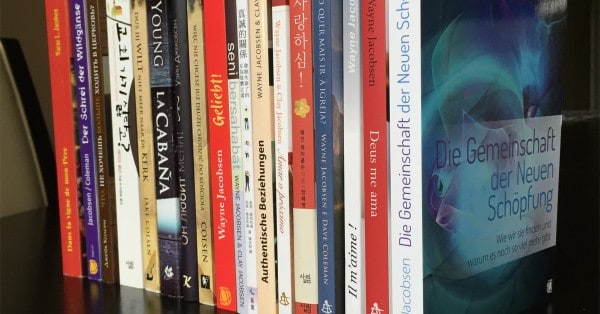 A guide to translations of Lifestream books, articles, and audio
Chinese
Dutch
French
German
Translations from Glory World Medien:
Finding Church in German from Glory World Medien as Die Gemeinschaft der Neuen Schöpfung (The Community of the New Creation)
Authentic Relationships – Authentische Beziehungen
So You Don't Want to Go To Church Anymore, retitled as Der Schrei der Wildgänse (The Call of the Wild Geese) Order from Glory World Publishers
He Loves Me – Geliebt!
In Season –  Zu Seiner Zeit
Other articles in German:
Portuguese
In My Father's Vineyard order from Casa Publicadora das Assembleias de Deus, Caixa Postal 331 20001-970, Rio de Janeiro, RJ, Brasil
He Loves Me (Deus me ama) – Complete Book. Though this has gone out of print recently, it is being republished in 2022. When that happens, I'll post an appropriate link here.
So You Don't Want to Go to Church Anymore? (Por que você não quer mais ir à igreja?) – Complete Book
Authentic Relationships (AMAR O PROXIMO)
Portuguese translation of some of the Transitions material in audio and video form can also be found on the Transitions Page.
Russian
South Korean
Spanish
Swahili
Tamil