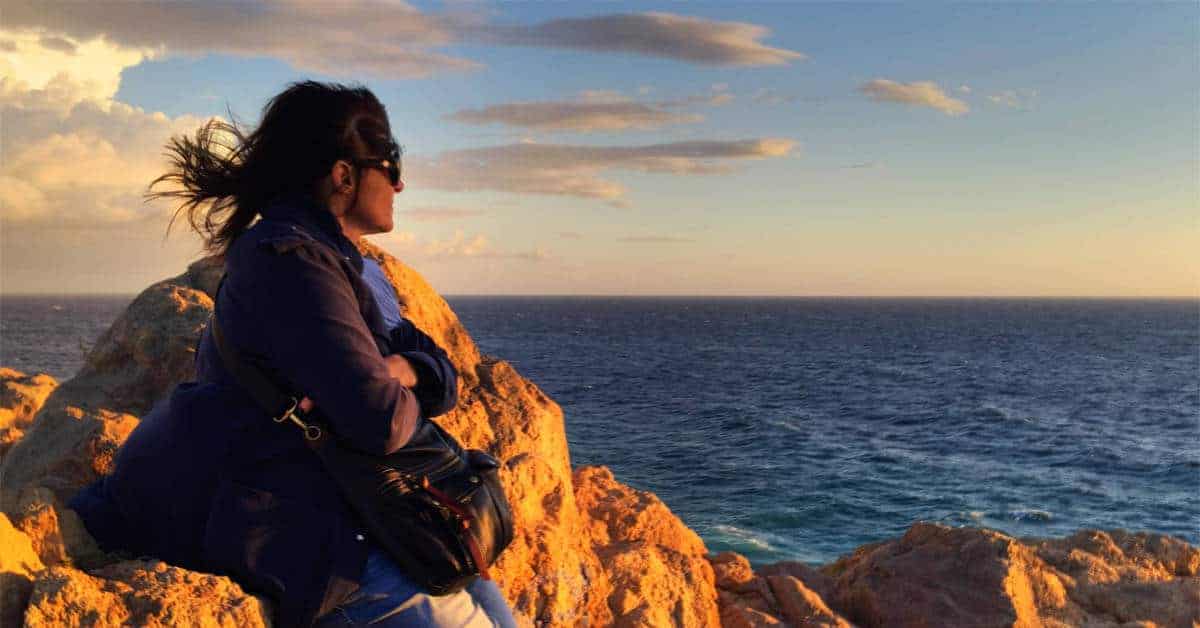 I've had a lot of people worried about us out here in California, the land of fruits and nuts, especially hearing the news that we are now under a "stay at home" order by our state. I recorded a podcast on the pandemic on Tuesday and when it aired today, it was already a bit out of date, but the observations we talk about there are still important. People want to know how Sara and I are doing.  There's nothing new we were asked to do last night that Sara and I haven't already been doing, given that her allergies make her high risk.  We only go out for trips of necessity and that sparingly. We have all we need at this point and are physically fine. We miss some of the regular activities that have been part of the rhythm of our lives, but this is the most crucial circumstances our world has faced since World War II.  I know it doesn't look like it yet to some people, but this is bigger than 9/11.  How we respond in this moment as individuals and as a nation will define us for centuries to come.
Unfortunately, this is going to hurt for a while. People are getting sick, and some will die. Businesses will be lost and bankruptcies will multiply. Don't think just because you're a Christian or "have faith in God", you will be exempt from the consequences of this. Jesus reminded us that it rains on the just and the unjust. Anyone telling you that we still need to gather in our "churches" because that's the safest place to be is lying to you.  There's just no way around it. But these moments can overwhelm us or they can define us as resilient people that can rise above the challenges, mitigate the spread of this virus every way we can, and ride it out until the sun dawns again. This is one of those moments where we're being called to "All Hands On Deck!"
I hope we have the national fortitude to respect what's happening here and in these critical times not just think about ourselves, but be mindful that we're part of a larger community. Each of us has a choice. Will I live by the creed of "everyone for themselves", hoarding toilet paper, pulling out of my investments, stocking up on ammunition, or go attending "church" meetings to help spread the virus. Or, will I live out of generosity for people around me, either helping with finances if you have extra or connecting with those who might feel exceptionally lonely as they are no longer able to access their social gatherings.
In talking with a friend of mine yesterday, who also happens to pastor the local Presbyterian fellowship, he mentioned that they've changed the terminology a bit. We are being told by our public health people to not be with more than ten people, to stay in our homes and limit trips to necessary ones only, and to stay six feet away from others when we are out. But he said they are not calling that "social distancing," but "physical distancing", because that's all we're being asked to do. We don't have to socially isolate. Through phone calls, FaceTime, Skype, and Zoom you can maintain all your social friendships and encourage others in the process. They are using the term, "Physical Distancing, with Social Interaction."  I'm using that, too, because it reminds me to stay outward in my focus even as I remain separated physically.
I love that. I wish our government would have used it because I know people already hunkering down in the loneliness of their own homes and feeling pretty isolated. Let's maintain social interaction, and perhaps all the more in these days. Think of five people you can connect with each day just to check in on them. You can't watch that many Netflix shows anyway.  And if you're lonely, call someone or arrange a video chat.  This is the time to be alone physically, but not socially.  Let others brighten your day.
He also shared with me the words of Martin Luther that expressed his approach to dealing with the Black Death that was ravaging Europe. Timely advice even today.
"I shall ask God mercifully to protect us. Then I shall fumigate, help purify the air, administer medicine and take it. I shall avoid places and persons where my presence is not needed in order not to become contaminated and thus perchance inflict and pollute others and so cause their death as a result of my negligence. If God should wish to take me, he will surely find me, and I have done what he has expected of me, and so I am not responsible for either my own death or the death of others. If my neighbor needs me, however, I shall not avoid place or person but will go freely as stated above. See this is such a God-fearing faith because it is neither brash nor foolhardy and does not tempt God."

Luther's Works Volume 43, pg 132 the letter "Whether one may flee from a Deadly Plague" written to Rev. Dr. John Eric Hess
Words of wisdom from a few centuries ago. This is how Sara and I are living it and hope you are, too. This is not a time for fear, but for deeper trust in Father's presence with us and his provision for us regardless of what circumstances dish out.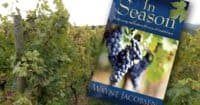 Let me make a few other announcements while I've got you here… First, In Season, which is a farmer's view of John 15 and what it means to grow in fruitfulness and fulfillment in his kingdom, is now available in audio. I do the reading myself, so when you get tired of watching a ton of video, let me read to you. You can also get four of my other books here.
Also, I did a last-minute appearance on The Vince Coakley Show in Charlotte, NC today and will post the link here when the podcast is up.  We talked about the pandemic, Rodney Howard Brown's assertion that people who stay away from his "church" during this time are "pansies", and how we can live more generously in this season.
Finally, I'm thinking with my daughter about making this season of being homebound fruitful for my grandkids; we decided to put together a class about The Story of Scripture for her kids. Since we'll be doing this via the web, we're also checking to see if there will be other kids interested in joining. Of course, adults can tune in, too. We're still working out details for this, but keep your eyes on this space and we'll announce here when we get it set up.
Let's take this time on, one day at a time, fearlessly with our eyes firmly fixed on Jesus. No matter what life dishes out, he is greater and we are completely safe in his love.