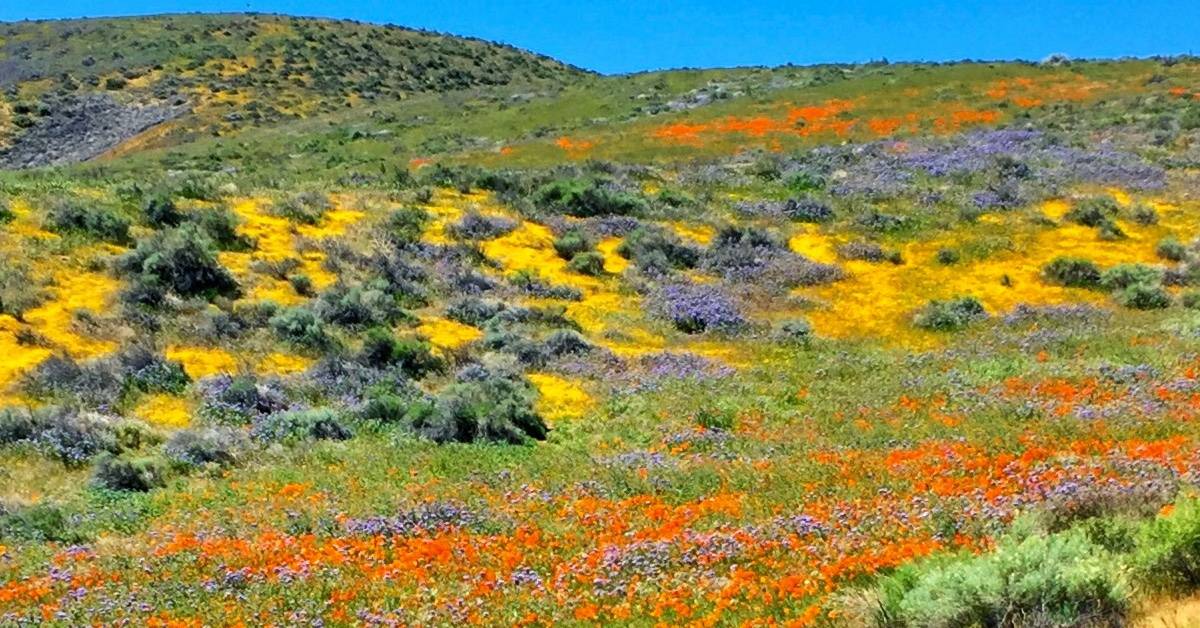 This weekend I spoke at a conference in Kenya.
Unfortunately, I didn't get to travel there to be with them personally, but they asked if I would send a video of any word I might to encourage the hundreds of pastors gathering in Kitale last weekend.
If you want to see the video, you can view it here.
Though I don't refer to it in this video, the seeds for what I shared with the pastors in Kenya began two years ago as I stood in the burn scar of a wildfire that consumed more than 400,000 acres of alpine forest in the Sierra Nevada mountains. Scanning the hillsides for miles in the distance, I could not see one speck of greenery in the burgeoning light of spring. Overwhelmed by the devastation, something rose in my heart over the next few days. It was a drumbeat I could not ignore: "It's time!"
As I pondered that thought over the next few days, I was drawn to the passage in Romans 8 about the Creation groaning in frustration for the sons and daughters of God to be revealed on the earth. I shared that in a short video I recorded from the burn scar a few days later.
How has that weathered the last two years? It has only grown in me with all the calamities in the world and what God has been shifting in my heart, even through the shock of last year. My prayers still reverberate with the desire for the sons and daughters to grow to know Father to be revealed in the world. I see that happening as many find healing and transformation inside his love. Unfortunately, I also see the love of many Christians growing cold as they react to those in the world they think victimize them. Growing increasingly angry and judgmental, they are unable to extend compassion to those who seem lost in the illusions of darkness.
It is time for the children of God to be revealed on the earth, letting God draw a clear distinction between those who only practice their religion for personal gain and those who are being drawn into a life of love shaped by God's life. He is equipping a people for these days who are learning how to recognize God's love and helping others to do the same. They are learning to recognize his leading and helping others do the same. And are also learning to love whomever God brings to them and help others to do the same. That's what my heart was for those Kenyan men and women this weekend, and it's where my heart beats these days in so many other areas.
They are not drawing attention to themselves or their beliefs on social media or trying to build a brand about love. They are living out his compassion, one person, one conversation, one engagement at a time, without having to work at it. Empathy is becoming so infused with their person; it's just how they live.
That's the revelation the world waits for—men and women, young and old, of all races and ethnicities, who embrace God's compassion for their own hearts and reflect it with ease into the world.
_______________
On another note, Sara and I will be in Honolulu, HI, on Sunday, April 30, at the Bluewater Mission Church, 1114 Mona St., Honolulu, HI, 96821. We'll begin at 2:20 pm, and if you're in the area, you are welcome to join us. For most of our time in Hawaii, we will be on the island of Maui if anyone wants to connect with us there.
Also, the next gathering of the Jake Colsen Book Club is this Saturday, April 22, at 1:30 pm PDT. We will stream it live on my Facebook Author Page, but if you want to be part of the conversation, you can get a link to the Zoom Room by emailing Wayne and asking for it.
And our next Wrestling with Trauma conversation will meet next Sunday, April 23, at 10:30 am PDT.  Among other things, we're going to explore what it means to let go of the hurtful things that have happened to us and the process God uses to help us find out how. Sara shared that in a recent podcast if you haven't heard it. If you'd like to join us, please email me for the Zoom link. We'll be limiting it to the first twelve who request a link.