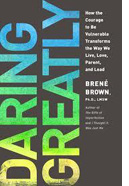 Before I share with you something we read last night, I want to take time to share some personal notes. Tomorrow morning Sara is having major surgery. For reasons of privacy we're not sharing the details of that surgery, but it is not life-threatening and it does not involve cancer. It will, however, take significant time for her to recover and I will be her caregiver during that time. So, if these pages are quiet for a few weeks, I hope you understand and keep Sara in your prayers as Father might lead you.
Two nights ago we were sitting on our floor putting together our last mail-out newsletter, "Living Loved". From now on we're only going to release it on-line. I had not been around to help with one for some time and as I put labels on I saw names of people that I had visited years ago, or had significant contact with during a certain period. Some I now haven't heard from in some time and it warmed me with joy to recount so many wonderful people God has allowed me to know over the years, and it made me a bit sad that I'm not up to date on the lives of many of them. It was a bittersweet evening. And, for those who are anxious, we'll be releasing this latest edition early next week.
But this is what I wanted to share today. Sara and I are currently reading together Dr. Brené Brown's latest book, Daring Greatly I've talked about her on some podcasts and previous posts. She's a gifted communicator as you can see from her Ted Talks on
The Power of Vulnerability and Listening to Shame. Our favorite of her books, however is still The Gifts of Imperfection, though this one is wildly popular. I'll warn you, Dr. Brown writes and speaks to a secular audience. Though she is a sister in Christ, she does not offer spiritual solutions to the issues of shame she diagnoses so incisively. I think she gets that, it's just not the audience she is writing to.
But her observations about the need of the human heart for real and deep connection and how shame sabotages our attempts to find it, are incredible. Born out of decades of research she has documented the most significant result of the Fall, and that is our being lost in shame. Though her guidance and exercises can be helpful for some, I don't think we ever rid ourselves of shame by human effort alone. Only an engagement with Jesus' work on the cross and accepting his love for us can finally set us free from the shame that so twists our lives.
I wanted to share with you something we read last night, that we have both faced in our lives, though thankfully not with each other. It was about those who destroy relationships through betrayal, as she answers her own question, "What's the worst betrayal of trust?" Surprisingly it's not the overt acts of lying, adultery, or cheating we usually think about. For those to happen, something more insidious takes place first.
This betrayal usually happens long before the other ones. I'm talking about the betrayal of disengagement. Of not caring. Of letting the connection go. Of not being willing to devote time and effort to the relationship. The word betrayal evokes experiences of cheating, lying, breaking a confidence, failing to defend us to someone else who's gossiping about us, and not choosing us over other people. These behaviors are certainly betrayals, but they're not the only form of betrayal. If I had to choose the form of betrayal that emerged most frequently from my research and that was the most dangerous in terms of corroding the trust connection, I would would say disengagement.

When the people we love or with whom we have a deep connection stop caring, stop paying attention, stop investing and fighting for the relationship, trust begins to slip away and hurt starts seeping in. Disengagement triggers shame and our greatest fears – the fears of being abandoned, unworthy, and unlovable. What can make this covert betrayal so much more dangerous than something like a lie or an affair is that we can't point to the source of our pain – there's no event, no obvious evidence of brokenness. It can feel crazy-making.
God made us for deep, vital connections with other people of growing trust. Some of our greatest joys spring out of those relationships. And that's why betrayal is such a brutal repudiation of God's life. To discard a relationship simply because it no longer serves your interests demonstrates just how far the human heart can wonder from God. As I read this section to Sara last night, however, I couldn't help but wonder how much this falls under the chicken-and-egg question. Do people betray because the let the relationship grow distant, or did they let the relationship grow distant so they could act without regard to the feelings of another? The latter is often true. It's difficult to stab a friend in the back, so you have to make them your enemy first.
In a broken world, betrayal will happen. They did to Jesus. But that didn't stop him from being faithful when others were faithless. It didn't stop him from loving out of the deepest place, even when he knew others didn't have the capacity to return it. One of the greatest fruits of living in that kind of love is the unmitigated desire to pass that along to others——to become trustworthy in relationships and fight for them however you can, even if others have give up.
That's what I see my Father doing. And I am so grateful.