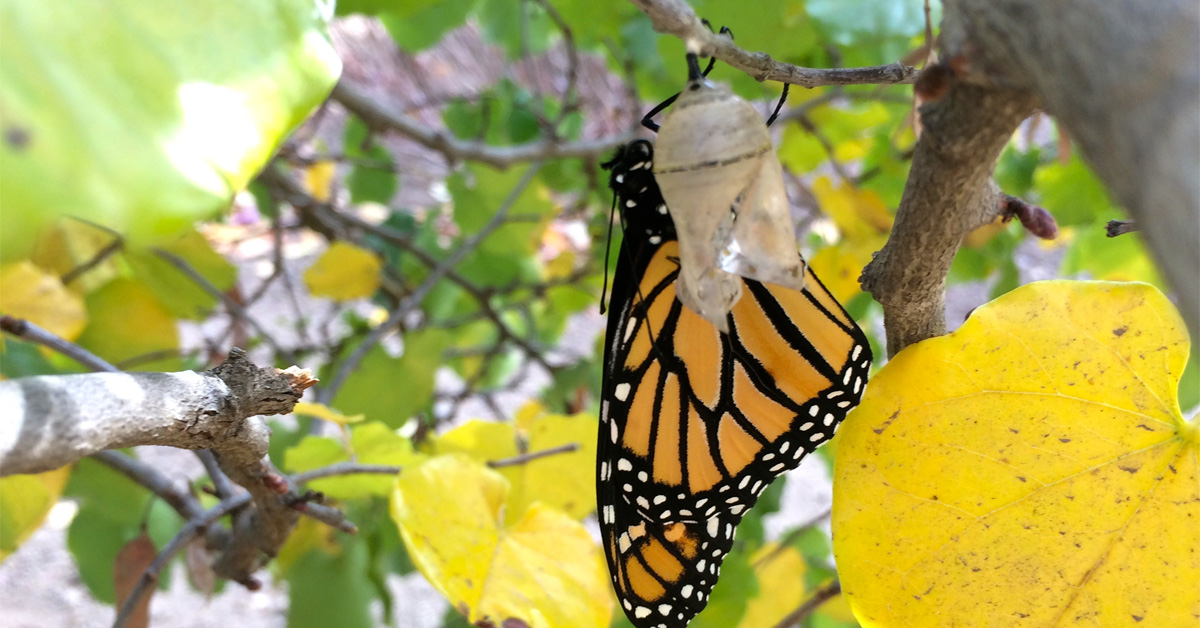 For frequent God Journey listeners, you've heard Sara, Kyle, and me discuss the possibility that God may look at our sin quite differently than we do. Even mentioning the word 'sin' in a blog post is a risk since most people will tune out at the mere mention of the word. Especially in religious settings, the word itself conjures shame, failure, and impossible demands. Could this be that we don't look at sin the way God does? I may have had this wrong my entire life.
I was taught that fallen humans are co-conspirators in sin, choosing evil over godliness and that our bad behaviors offend God, meriting his anger and vengeance. As the story goes, however, Jesus came to save us by taking our punishment on himself. So now, we can be forgiven of sin by the work of Jesus. At least, we assume that's true when we "get saved," but most traditions have us shifting to personal performance the very next day. So, most of us have wrestled against sin by our self-effort, having limited success and even more failure and increasing guilt. No wonder no one wants to hear about sin.
What if all of that is slightly off-kilter? What if God doesn't see sin as something we chose but as something that happened to us? We were born into a fallen world with a self-preferring nature, and our shame made us feel abandoned by our Creator and thus unable to see him or trust him. That cannot be healed by guilt, condemnation, and better performance, but only through a love powerful enough to find us in our brokenness and walk us out with his grace.
What has opened the door to this way of thinking? It's all Sara and I have learned in finding freedom from her trauma. The environment she needed to find healing from the horrible things that happened to her as a young child was the exact opposite of the religious climate we both grew up in. My old view of sin saw it as bad choices we make. We need to be confronted with our sin, confess it to God to be forgiven, be educated on right and wrong, and obey God by our strength of will. The problem with that is it doesn't work. Even Paul said that he put "no confidence" in the flesh. Strength of will might carry you for an hour or two or even a few days, but eventually, temptation sidetracks us again. But now that we are supposed to "know better," the guilt is multiplied exponentially. So, we have to go back to confessing and trying harder, and the cycle continues, all driven by the fear of God's displeasure and judgment.
None of that would have worked with Sara's trauma. The environment of God's expectation and human effort strong enough to meet it would only have driven her deeper into the darkness without ever exposing its cause, which is why most traumatized people have walked away from religious settings. The tactics only make them feel like even worse failures.
Even though she had hurt me more than anyone by leaving the way she did, I never saw her trauma as "sin." I never blamed her for it; she was way too young and had no agency to process what was happening to her. I wasn't angry or offended at her, even at the things she did to me to survive the pain she was feeling. And even before I knew the cause, I only wanted her back. "Father, forgive her; she knows not what she does" was the easiest prayer to pray. This wasn't her; it was darkness in her. I could live in forgiveness for her, even while her trauma was still hurting me. I just wanted to help her find the freedom she deserved. Whatever cost I had to pay was insignificant.
The way I treated Sara quite naturally fulfilled all the new covenant hopes for how God asks us to deal with the sins and offenses of others. Her environment for healing was to be embraced by love, even at the depth of her pain and darkness. I had to slow to her pace and offer her a safe and soothing environment. I was only trying to win her heart back, but in that space, she began to see what was true about herself, her past, her God, and even me. Some things were horribly painful; some were delightfully glorious, but there was no way to rush the process. I wasn't focused on stopping her hurtful actions; I was only trying to connect with her at a heart level and be alongside her as God opened a path to healing. We have feasted on that process together ever since.
That's what got me thinking that the way I saw Sara's trauma is the way Father sees my sins. And if this is how he asks us to see brokenness in others, why wouldn't it also be how he sees it in us? Wouldn't that same process break the power of sin as well? As we've pondered these things, I have become aware that this is how God has been navigating my sins and brokenness over the past three decades as I learned to live loved. I hadn't been on the performance treadmill, but I didn't realize how much had been shaped in my life by the safe presence of Jesus and his Father.
Sara didn't choose trauma; it captured her when she was too young and didn't have a caregiver to entrust with her pain. Isn't that like sin? We didn't choose it; we were captured by it before we were even aware of it. And Paul said we were powerless in sin and blinded by shame to God's presence with us.
Here's how all of this has changed my perspective:
I no longer blame myself or others for their sin. It was never a choice but a disease.

I have given up the idea that I am a change agent for others. God has to reveal truth to them at their pace and I can be alongside them with encouragement and compassion while he does that.

We are truly powerless in sin until God untangles it from the inside.

Our sin does not define who we are; our true nature is seen where we are confident and relaxed in Father's love.

The way to help someone grow is not through confrontation of sin, education of expectations, and accountability to help them perform better, but to be a safe place where people can know they are loved and that God is safe enough to unpack their darkest secrets.

I am increasingly trusting God to be the rescuer from everyone's brokenness. He's not looking to punish us for it but to untangle its hold on us.
This perspective gives me better words to navigate my darkness as well as to truly love those caught in sin while at the same time being able to help them find a path out of it in the growing confidence of the Father's affection. And I don't say any of this to diminish the destructive power of sin in our world or our personal well-being. Sin destroys us from the inside, diminishing our humanity and destroying meaningful relationships with others. This perspective shows us the path out—not by our performance but by your engagement with love and our willingness to see what's true instead of seeking comfort in our illusions.
This could be crazy stuff, but I'm loving it, and it is shaping my heart in ways I never expected. I'm exploring this deep rabbit hole to see what might be valid about it and what Father might still want to adjust in my thinking. If you want to explore this more, Sara and I added another podcast this morning to the four we've already done on this topic, and I am grateful for the conversations I'm having with people pondering this with us. I love what Father seems to be revealing in all of it.
What if God doesn't blame us for the darkness that takes hold of our lives? What if he knows that shame and performance will not bring us closer to him but drive us away? What if he knows that a safe, soothing relationship with him is not the reward of our salvation but where it begins? What if he always knew that self-effort would fail us and only a grace-filled relationship with him would rescue us from the darkness? What if he's always seen us as the gift he created before darkness intruded on us?
Now that would be good news, really good news!
___________________
Don't forget we are starting a Zoom book study this weekend, chapter-by-chapter, through He Loves Me. If you want to come with us, you can either join the Facebook Group or write me for a Zoom link. It will be at 1:30 pm Pacific Daylight Time this Sunday afternoon. For those who want to watch it live, we will also stream it on my Wayne Jacobsen Author Page.
Also, if you are in Utah, Colorado, Kansas, Missouri, Illinois, Arkansas, Texas, or New Mexico and have anything in mind as we take our RV on the road again, please let us know. Indeed, we can't do everything we might be asked to do, but we'll pray with you and see what Father might have in mind. We enjoy the conversations that happen with people like you on our journey.