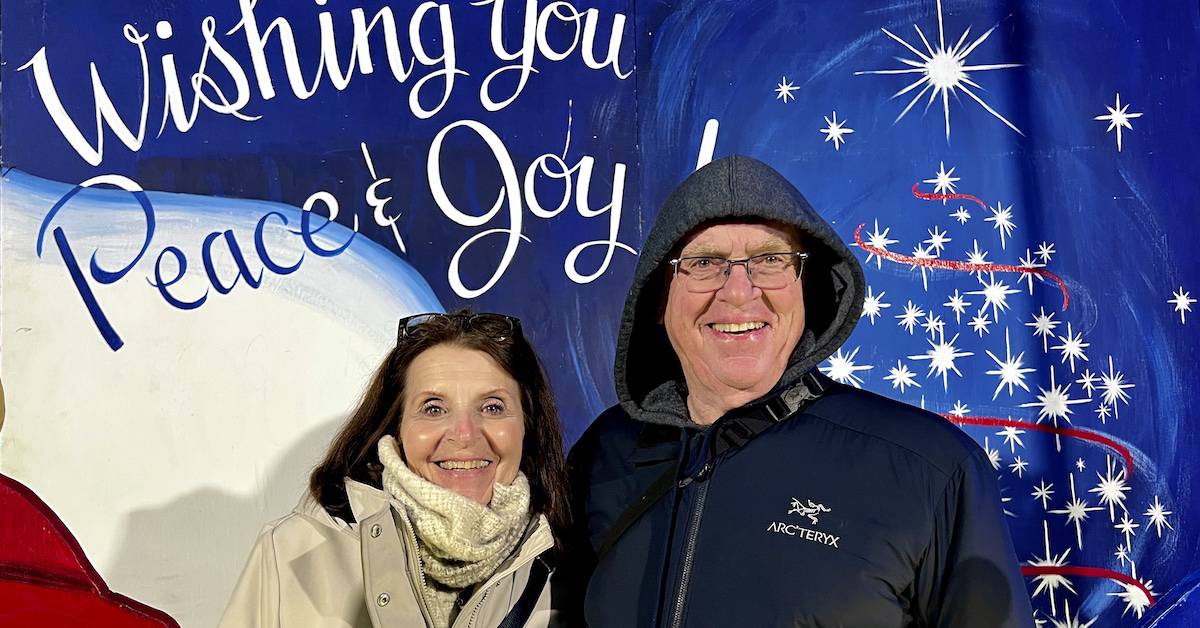 We hope this finds each of you in a season of great joy and with a growing hope for what he might have in mind for you in 2023.
Sara and I are celebrating a great redemption in our lives as this year comes to an end. Against all odds, God delivered us from certain tragedy and set our feet in a new place that delights our hearts with joy. When last year began, I had no idea in four months' time, I would confront the worst tragedy of my life, and six months later, I would find myself in more joy than I could contain. I can only imagine what this Christmas would have been like for us if God had not rescued my wife and restored our relationship.
So, our hearts go out to those for whom these days are painful and lonely. For reasons I'll explain more later, we are discovering that God can seem more present in our sufferings than he does in our delight. What's more, it is easier to probe his heart and our own in the fellowship of suffering than we can when all is well.
So, if your heart is joyful this season, celebrate with abandon.
If your heart is heavy, lean into a Father and a Savior who know your grief better than anyone. Please don't repress it, stuff it down in a box, or pretend to make others around you feel more comfortable. Instead, hold your pain with Jesus. Let his presence find you in your grief or anguish. There is no pain or trauma so immense that he cannot hold it with you and be your Way through it.
Remember, the story of Jesus' birth was not just angels singing to shepherds or wise men bringing expensive gifts; it also included the fears of a young maiden far from home, giving birth in a stable, and the murder of innocent two-year-olds by a paranoid king.
Emmanuel—God with us—means he is with you, especially in the chaos of a broken Creation. He is your light in the darkness, your refuge in times of trouble, and the safest lap in the universe to fall into. He can turn your mourning into joy, but that rarely comes quickly or easily. Unfortunately, Christmas Day doesn't coincide with our personal seasons of joy.
So if you're feeling lost and alone this season, embrace this reality: You are deeply loved by the Father who created you, and you are not alone even when you most feel like it. There is a presence in you that he wants to teach you to tap into and find your comfort and courage when things look bleakest.
And please don't be afraid to reach out to a friend and ask them for the help and encouragement you need. We weren't meant to bear the dark roads by ourselves.
So wherever this season finds you on your journey, honor what's going on in your heart and mind. And we pray that Jesus will be born afresh in you, and it will give you hope.
Wayne and Sara