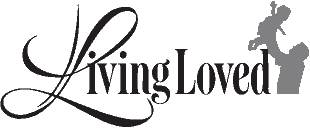 For 20 years Living Loved was Lifestream's flagship publication and ended in December 2015. All the previous articles, however, remain in the archive.
Please choose what you would like to view:
The Phenomenon of the Dones, Part 1: Thirty-one million people, or 1/7 of all adults in the U.S., once attended a local congregation but do so no longer though they continue to follow Jesus and are looking for other avenues of community and mission. What are we to make of this group and how can we be a constructive part of this conversation?
Letters
The letters and emails I receive from people about their journeys are truly amazing and I've enjoyed sharing them here. However we are discontinuing this feature of the website because Wayne now features those emails that will be most encouraging to others in his blog or reads and responds on The God Journey podcast. You can now find them there.
Quotes and Humor – For your enjoyment and contemplation.
Lifestream News – The latest news about the ministry from Wayne.
Archives – Previous Living Loved articles, organized chronologically.
Topical List – A list of previous articles, organized by topic.
---
© Copyright 2015 Lifestream Ministries
Permission is hereby granted to anyone wishing to make copies for free distribution.