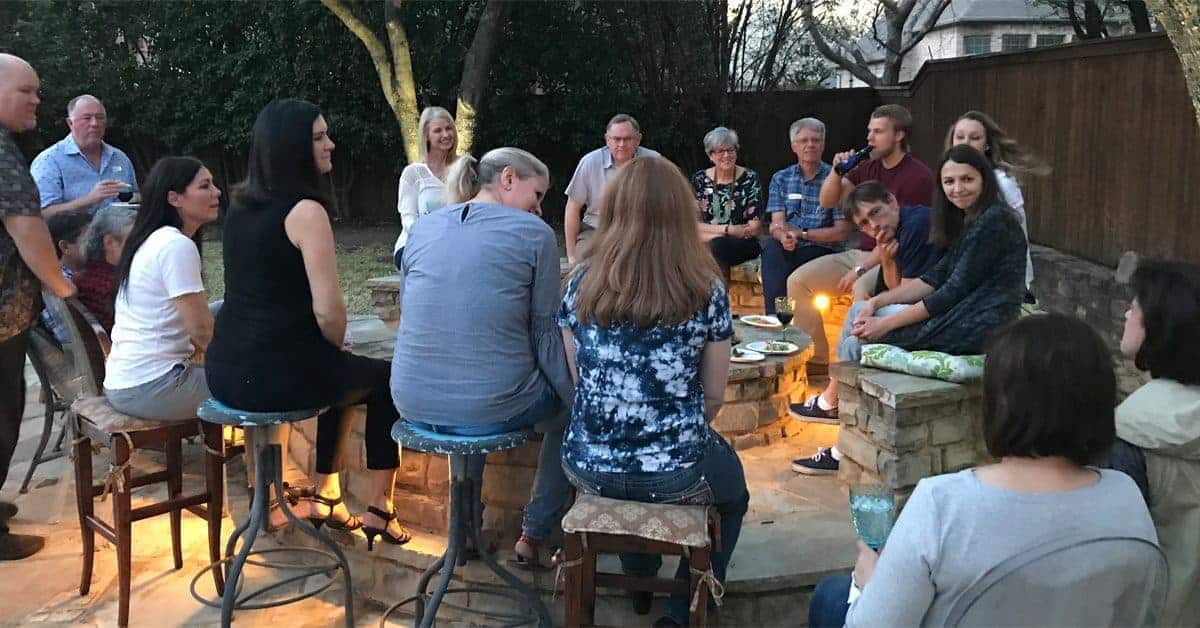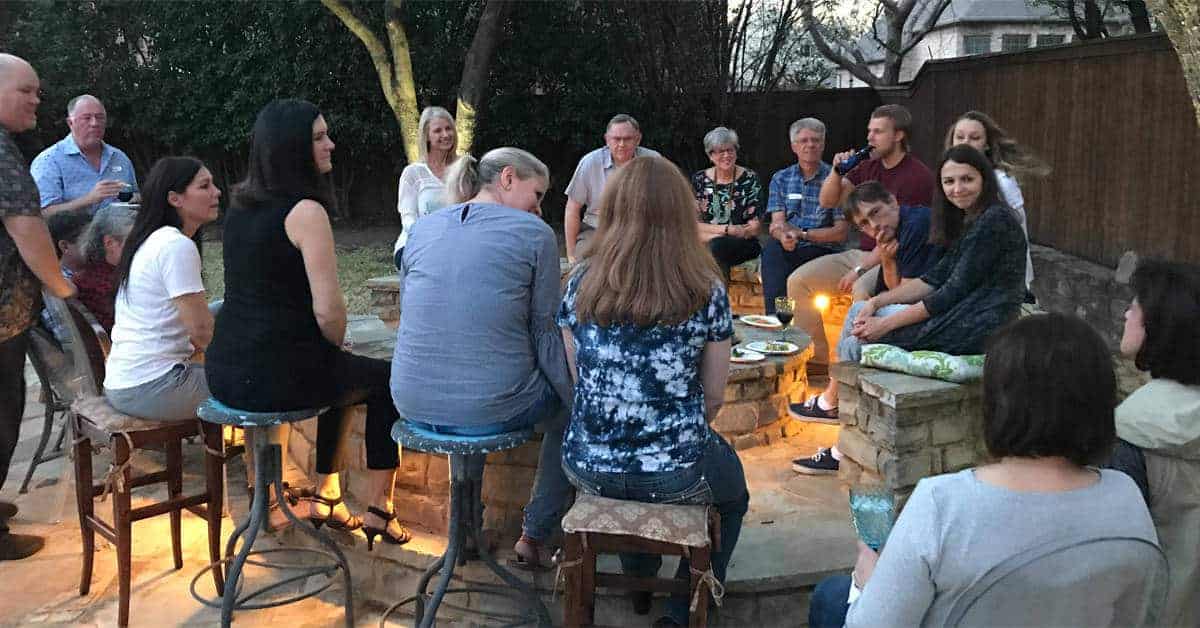 I received an email last week from a friend in Israel. He mentioned how much he and his wife were learning to relax in Father's love and care, but then added a hunger that had gone unfulfilled in their hearts:
During this time, the Lord taught us a lot and fed us with his love. We still have not found a group that we could call our home. We continue to pray for it. I have never felt such an acute need for simple communication and friendship.
I took note of his hope that some group would become home for them. I understand that hunger since we've all been schooled in the idea that we all need a fellowship we can call home, but it isn't true.  So, I wrote back, "I don't know that you need to be looking for a group to call your home. Let Father, Son, and Spirit be your home, and then you'll be free to love others without needing anything in return. In time, some of those you love will love in return, and then you'll find people who can enjoy the simple joy of friendship. Finding fellowship is a process to follow, not a group to find."
Not everyone is ready to listen to something like that. Thankfully, he was, and it drew his heart to a work God had done before in them:
Thank you for writing me that my home is in the Father. Something inside me clicked and everything I have worried about lately finally came together as a puzzle in my head.

When my wife and I received an update in His love, our life became a daily adventure in Him. Every day, I got up and the first thought that arose in my head was "More." I felt like a child who was circling behind the hands of the Father, and who is so happy and filled that he said again and again, "More!" In our life,     new people constantly appeared with whom we shared our path. We started spending more time with our children, having breakfast every Saturday, and spending time.

But at the same time, pressure was growing in the church we attended. We did not fit into the system and it spat us out. Unfortunately, then I did not understand many things that the Father revealed to us. I was not ready. We understood that Father called us to go out, but we were not ready to remain without a church in the way we'd known it. We were afraid for the children, afraid that they would not have friends. And besides, I thought that we needed to find a church with good, correct, deep, Christ-centered teaching.

In our new congregation, the meetings fell on Friday evening and immediately killed our dinner time and reading the Torah. It turned out that on Saturdays they had a youth ministry and we no longer had breakfasts with children. In addition, we were loaded with various ministries and endless conferences and seminars. And we are always in a hurry somewhere, but at the same time we had almost no close relations with anyone. More recently, we gathered with people at our home. We all had fun and joy, chatting, eating and studying the Bible together.

Because of my studies, we decided to stop the group for a while. I also stopped conducting classes in the children's ministry. And now every Friday, I try to sit out the ministry. The only thing that inspired me is communication with my old friend.

After what you wrote to me, I realized that such a life we had before. We just let the Father fill every day and shared this love with others. But then we wanted to find or create a group and everything began to die. A thought came to me to stop coming to these church meetings. Just live filled with Him and loving those who are near. I will not make any quick decisions. I will ask the Father to show me if He really wants it.
He already had what he was looking for, but it didn't count because it wasn't the specific kind of group he was looking for. There are so many ways Father can connect us with his family. You can find that connection in a congregation if you're not too worn out by the program, or you can find it elsewhere as you learn to live in his love.
Sometimes what we want is right in front of us; it's just not in the package we were expecting.
______________________________
If you need help finding the church Jesus is building in the world, that's why I wrote Finding Church. We often look for her in all the wrong places and get frustrated when we feel alone and isolated. She is all over the world, growing in his glory. She just doesn't always look the way we think she should.