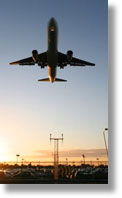 I'm off to New Zealand and excited about so many of the conversations I'll have there with some friends from my previous trip and a whole lot of new folks. I love that at this point in my life I get to be in conversations that matter, with people who care. There is nothing more fun and more productive. I'm excited about this trip for another reason. This begins a task that I sense Father has put before me for the next couple of years.
I have felt for some time he has been encouraging me to spend more time equipping those who want to help others live loved, especially those who feel they have a calling to help equip others on this journey. I will still spend time helping people learn to live and connect relationally, but know it is time to equip others to do what I do, consistent with what God is doing in them. I see the tendency such people have to create systems, garner an audience, or push themselves using the conventions of men to hopefully end up helping others. But often, it is more about THEIR ministry, than it is about genuinely helping people. And I think that often happens because they don't see how else they can truly equip others in this journey.
Before I do that with what I see, I sense God wanting me to facilitate a larger conversation with those who've lived such lives over decades. I want to see what they see and learn from what they've learned as we sort out the best way to pass on this life to subsequent generations without burdening them with new structures, curricula, or methodologies. Relationship with Jesus runs so much deeper than that and the tools of human effort never reach to the heart. What do we say and do that genuinely encourage people into a meaningful relationship with him, and in doing so connect in meaningful ways with other believers that truly allows the kingdom of God to grow in the world?
One of the great treasures I have received in the past 20 years are the relationships I have with older brothers and sisters around the globe who are on their own relational journeys and many of them far longer than me. I have gained greatly from their wisdom and passion. Over the past few months I've sensed that God wants me to have some conversations with these dear people aimed at what they would pass on to a new generation of brothers and sisters on this journey. What do they wish they'd known sooner? What has helped them continually to grow over a life time in their own knowing of God?
Two of those brothers are in New Zealand and I'm going to get some time with both of them. And then there are many others I want to bring into that conversation over the next two years looking to answer a set of questions that will hopefully provide some wisdom as to how we encourage a new generation of pioneers to learn how to live loved and equip others to live loved, too, without being tricked into creating schemes and programs that cannot bear the glory of a real, growing relationship with Jesus.
You can help me in this if you want. If you had the opportunity, what would YOU ask these brothers and sisters about their journeys? What do you think would help others find their way into a meaningful relationship with Jesus and encourage them in discovering how to embrace the church Jesus is building in the world. If you want, you can leave your thoughts in the comments below. I will incorporate those I can. I'm not looking here for the questions about your own desire to live loved, but how we might be able to encourage people who want to help others live loved. It should be an interesting conversation that I will give regular updates on here and at The God Journey, even if we find out there's nothing we can pass on. Perhaps this is only a work Jesus can do.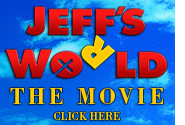 Finally, I did a podcast with the Family Room Media guys a few weeks ago, and they just posted it today. It takes a look back at some of my journey in recent months and the inklings I have on my heart about what God has put before me. You can listen to the podcast here. They are involved now in a new project called Jeff's World, a theatrical movie about a disillusioned evangelical pastor sorting through the difference between following his heart and fulfilling the obligations that have controlled his life. It's a light-hearted comedy with the subtitle, "Caught between the flock and a heart place." Cute. Very cute! You can find out more here, and you can be involved if you want.