Brad and I had a great time walking alongside thirty-two others who came so see Israel and Jordan with us.  We got  back last Sunday and I'm just beginning to dig my way out of the pile of work that found it's way to my computer while I was gone, especially with The Shack Movie set to launch in just over two weeks.  Just like last time, we had a fabulous trip and saw real community grow among us as we traveled on a bus together and visited some amazing sighs in the Holy Land. And this was all the more special because my daughter and niece were with me. Having extended time with them while we processed God's revelation of himself in that corner of the world will always be a highlight of my life.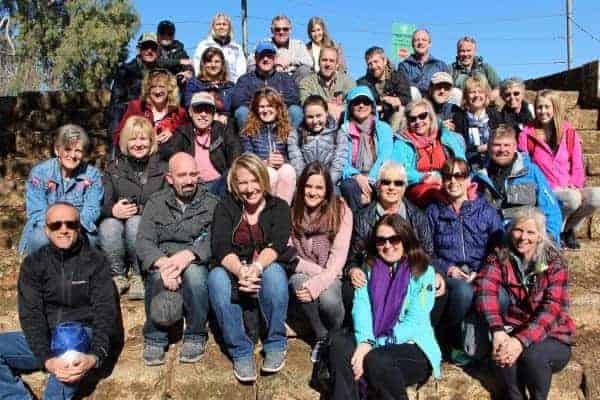 We started in Jordan and stood on Mt. Nebo where God showed Moses the promised land and then took him into his presence. As much as it took from Moses to get the people that far, he was not the one who would lead them into the Promised Land. What an amazing moment. Then it was on to the rock city of Petra, which is truly one of the most amazing sights in all the world. It is the second-most visited World Heritage Sight, and it is easy to see why.  The carvings are amazing and the size of that city was huge for its day. Then it was on to Israel and pick up another 11 people who joined us there. We headed first up the coast to Caesarea, where Peter met with Cornelius and Paul was imprisoned. Then we went to Mt. Carmel where Elijah confronted the prophets of Baal, then to the tel at Megiddo, and finally to Nazareth. The next three day see spent in the Galilee visiting sites where Jesus shared his Gospel and met the people who helped spread that Gospel far and wide. We also visited the Golan Heights and were 20 miles from Isis-held territory.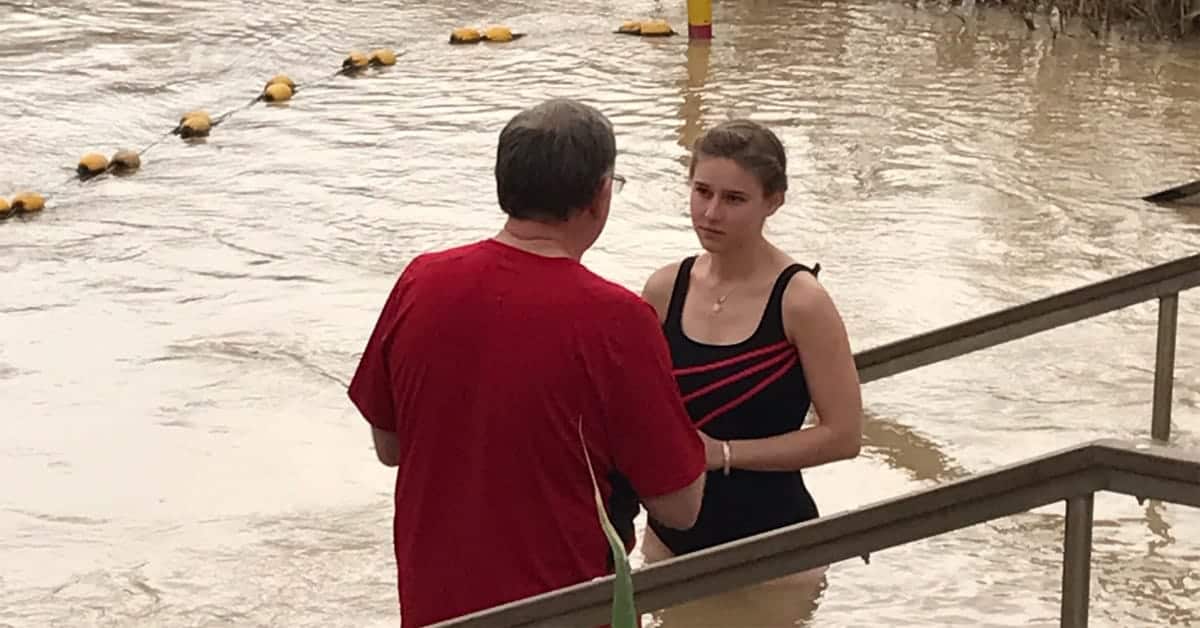 Then we traveled down the Jordan Valley, through the West Bank to the Dead Sea. We visited Qumran where the Dead Sea Scrolls were discovered, went to En Gedi where David hid from Saul and then to Masada. On our way up to Jerusalem we stopped to baptize Susannah who had never been baptized before.  We stopped at the Jordan river near the sight where Jesus was baptized and where the Children of Israel miraculously crossed into the Promised Land. It was cold (in the 40s), raining, and the river there was not only freezing, but also a a flowing stream of mud. But Susannah had been deeply touched by our podcasts over the years and wanted to be baptized as part of this trip. What a brave kid!
From there it was up to Jerusalem for our last five days, experiencing the life of the city and observing first hand the religious conflict that defines its existence even today.  On our final day day we retraced the steps of Jesus through the weekend of his crucifixion and resurrection.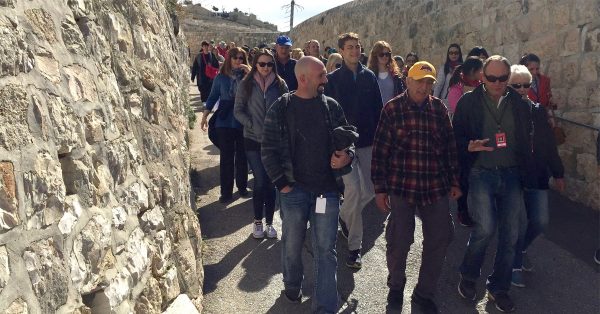 What I hope to do with people on a trip like this is to not only acquaint them with the geography, political realities, and historical sights in Israel, but also tie it into the whole story of God's work of redemption, inviting estranged humanity back into a growing love relationship with him that sets us at ease in trusting him. We cover the whole scope of the Scripture story and seek to put it in its context. My hope is that when people return the Scriptures will come alive to them because they have been in the places it speaks of, and now have a grid to understand those stories without the religious overtones of fear often applied to them. You can't imagine what it's like to read Scripture after you've stood in the very places where those events took place.
I'm already hearing back from so many that this has become true for them.  Here are comments from three of the people who were with us:
"I read through the fast-paced gospel of Mark this morning highlighting all the location names. It was so interesting now that I have pictures in my mind of a lot of these places!"

"I started reading in Genesis this morning and couldn't put it down! Being in Israel has unlocked so much for me. I am finding the same thread there as in the New Testament—the unfolding story of his redemption and love for humanity! I was Hoping this would change for me and it has! I get the feeling I don't yet know how much is waiting to be discovered there! Thanks for putting this trip together for us all it has been life changing for me! Have an awesome day!"

"I love reading the Bible now. I've been reading the Gospels and I just can't stop reading. It makes a big difference to actually know the places where these things took place.
And as with the first trip, the depth of community that happens spending 13 days together in a bus, at touring sites, and at meals is simply astounding. It gives people a taste of what I experience all over the world. Even spending a few days with people in heart-to-heart sharing forms bonds that last a lifetime. I have no doubt that relationships will continue to grow among the people who took this trip with us.
I'm sorry all of you couldn't go, but to help you have a taste for some of what we saw and the snakiness that underlies many of the moments, Brad and I made a few videos, which you can view below.  Rest assured, there were also deeply moving times both corporately and individually as God was doing his work in many hearts.