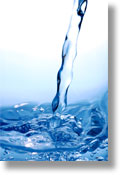 I read this the yesterday in THE MESSAGE and it was such a wonderful reminder of where life really happens:
Listen carefully to what I am saying—and be wary of the shrewd advice that tells you how to get ahead in the world on your own.

Giving, not getting, is the way.

Generosity begets generosity. Stinginess impoverishes. (Mark 4:24-25)
I love the way Jesus thinks. It is polar opposite to the way we were all trained to do things. We even think that generosity can only happen after we get enough for ourselves first. But Jesus said that living generously is the way to live in the world because it will inspire others to do the same and the world becomes a more gentle place.
But the more we grab for ourselves what we think we deserve, or ignore or belittle others around us in pursuit desire to grasp for ourselves, the more impoverished we become. All conflict and disappointed expectations originate in grasping what God hasn't given us.
And this goes way beyond money. It's about our time, talents. and attention as well. The more we focus on ourselves and our needs the more we are swallowed up by our own ambitions and even if successful in outward terms, we end up in a very dark and lonely place.
Of course there is no human way to live generously unless we first are secure in the reality that God is caring for us. When you know he is, then you no longer have to fight for what he hasn't given. Then we can let Jesus show us how to live with open heart and open hands to people around us, seeking their blessing and joy even above our own. That enriches us and it makes us enriching in the world.
Life is not about our own comfort or joy; it's about giving gifts to others—our help, friendship, support, time and talents. All the good stuff in life flows from that simple reality. According to Jesus that's the way to really live. Self-pursuit sucks the world into us and destroys who we are. Generosity is about blessing others and that flow is filled with life and grace and joy that knows no limit.
At 57 years of age, I'm more inclined to agree with him than ever!