We just found out that Sunday The Shack will debut this Sunday as #1 on the New York Times Best Seller List for Trade Fiction. They hadn't even been tracking this book until our new publishing partners made them aware of it. So we could have been on it far sooner. Who would have thought that this little book would go so far from its debut 13 months ago on this blog and The God Journey podcast?
Also Jay Leno held up a copy of the book on Friday night's TONIGHT show. You can see that clip here. (Choose May 23 and look about 11:30 minutes into the show.) It's done as a humorous look at things on Amazon.com, but it is amazing exposure.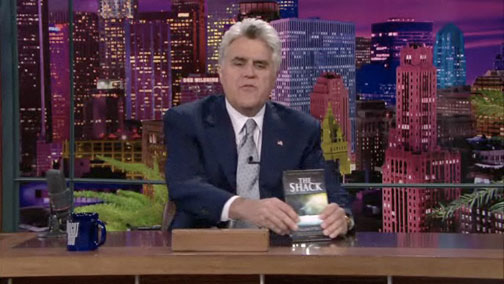 We also received this picture today of a Shack display at a bookstore in Canada. It just gets weirder and weirder….