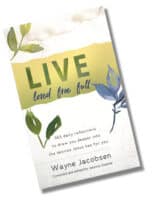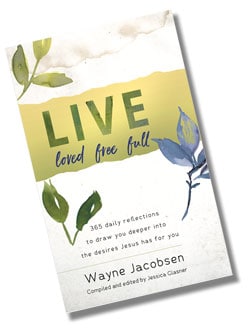 January 20  
What do you think? Would I rather sit on the couch with my children while they tell me what an incredibly awesome father I am, repeating the same words again and again so I am sure to get the message; or would I rather take a walk with them, talking about their joys and fears?
The latter, of course. Far more than their praise, I'd rather have my children's presence. I want to be with them in their laughter and to comfort them in their tears. Why would it be any different with God?
The fact is, you can praise someone you don't love, holding him at a distance, feeling left out and alone. However, I don't think you can love him and not also be completely overwhelmed by how worthy he is of your praise.
Just make sure your adoration never displaces affection. Give him all the adoration and praise he deserves. Just don't be confused that to him your praise means more than your love.
You are my friends if you do what I command. I no longer call you servants, because a servant does not know his master's business. Instead, I have called you friends, for everything that I learned from my Father I have made known to you.
John 15:14–15 (NIV)
___________________
This reflection is taken from my new book, Live Loved Free Full. I am running them here because we didn't receive the book in time to ship them before the start of the year. Since all pre-orders have been shipped, we will only do this until this Friday, January 22. You'll need to get your book to keep reading. You can order your hardback copy from us or here from Amazon or get the e-book from your favorite e-book distributors. The Kindle edition is here.