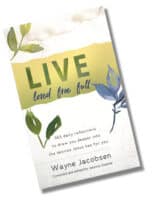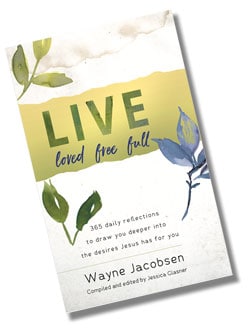 January 3 – There's No Fear in Love
Fear and love cannot exist side by side in the human heart. Though the Psalmist tells us that the fear of the Lord is the beginning of wisdom, it is only the beginning.
John discovered that perfect love casts out fear and that true wisdom is gained inside of your growing confidence in his affection. If you don't love God, you would be well served to fear him. Once, however, you learn what it really means to love him, you will never need to fear him again.
As you grow secure in his love, you will come to know who God is. And knowing him, you will want to be like him. Discover that, and your calamities will never again drive you to question God's concern for you or whether you've done enough to merit his affection.
Instead of fearing he has turned his back on you, you will be able to rest in his love in the moments you need him most.
There is no fear in love. But perfect love drives out fear . . .
1 John 4:18 (NIV)
___________________
This reflection is taken from Wayne Jacobsen's new book, Live Loved Free Full. Since the delivery of the print edition was delayed due to COVID issues in production, we are posting daily here until it is available.  The e-book is already out on Kindle if you prefer that version.  If you haven't pre-ordered your hardback copy yet, you can do so here.