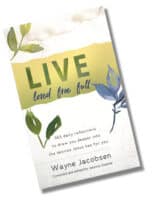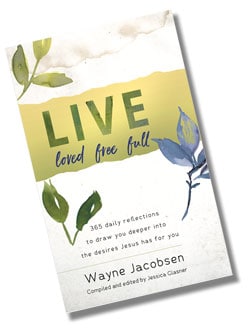 January 10 
I sat on a deck in the High Sierras surrounded by pine and cedar trees with a young man who did not grow up with any kind of spiritual influence in his life. He and his fiancée had asked me to marry them, so we were talking about what kind of involvement they wanted from God in their wedding and their marriage.
"I know nothing about him," the young man answered.
I paused a moment thoughtfully, then pointed to the beauty of the forest all around us. "What if there is a God who made all of this, who loves you more than anyone else you've ever known, and he wants to walk with you as you explore your life in his Creation?"
He looked up at me and smiled, his eyes misted with tears. "I would love that."
Who wouldn't?
If you don't know him that way, ask him to show you. Resist any expectation as to what that has to look like and watch what he does.
How great is the love the Father has lavished on us, that we should be called children of God! And that is what we are!
I John 3:1
___________________
This reflection is taken from Wayne Jacobsen's new book, Live Loved Free Full. Since the delivery of the print edition was delayed due to COVID issues in production, we are posting daily here until it can reach those who pre-ordered it for the first of the year.  You can get it on 3-book if you like at any of your e-book distributors. The Kindle edition is here.  You can order your hardback copy from us.