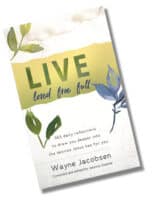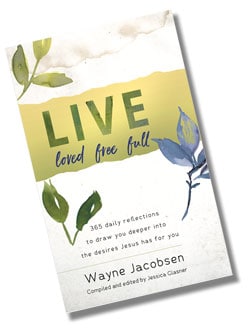 January 5 
Scripture paints two seemingly contradictory portraits of God. As the holy God, he is shown to be unapproachable in his purity, willing to mete out unspeakable torment on his Son, and ready to consign the unrepentant to eternal agony in hell. He is also portrayed as a tender Father, so loving that the most wayward sinner could run to his side in absolute safety and find forgiveness and mercy.
If you cannot resolve these images into a coherent view of God, you will end up playing the he-loves-me-he-loves-me-not game. Like the schizophrenic child of an abusive father, you'll never be certain which God you'll meet on a given day—the one who wants to scoop you up in his arms with laughter, or the one who ignores or punishes you for reasons you don't understand.
Here is why so few believers ever discover the depths of friendship God has offered to them. They see God's holiness as a contradiction to his tenderness. Unable to reconcile the two, fear wins out, and intimacy with him is forfeit. Vacillating between loving him and fearing him will keep you from ever learning to trust him.
You cannot love what you fear, and you will not fear what you love.
For you did not receive a spirit that makes you a slave again to fear, but you received the Spirit of sonship.
Romans 8:15 (NIV)
___________________
This reflection is taken from Wayne Jacobsen's new book, Live Loved Free Full. Since the delivery of the print edition was delayed due to COVID issues in production, we are posting daily here until it is available.  The e-book is already out on Kindle if you prefer that version.  If you haven't pre-ordered your hardback copy yet, you can do so here.