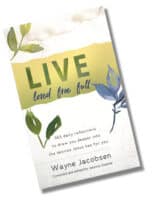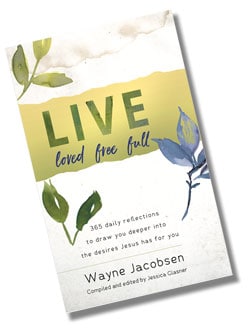 January 6 
"Would you follow God if there was no hell?"
Someone asked me that a few years ago, and my immediate reaction was, "Of course I would."
If he had asked me that when I was younger, I doubt I would have answered with such certainty. Back then, my relationship with God was more confused. We would have said God was loving, but only for those who did everything he wanted. But whoever did that?
His holiness was his most terrifying feature, and the best reason I was given to follow him was my fear of the consequences if I didn't. Threatened with eternity in flames was all the motivation I needed to do everything I thought required to stay in his good graces. More than anything, I wanted God to like me, protect me, and bless me.
Looking back now, I realize I was not in an endearing relationship with my Creator as a beloved son. I was caught in the Stockholm syndrome with God; like the victim of a kidnapping, I sought to ingratiate myself to the one I feared, confusing that with love.
For the past twenty-five years, however, I've come to rely on his love. It has made all the difference. God never wanted our indentured servitude but to share his life with his grateful children.
For you did not receive a spirit of slavery to fall back into fear, but you received a spirit of adoption, through which we cry, "Abba, Father!"
Romans 8:15 (NASRE)
___________________
This reflection is taken from Wayne Jacobsen's new book, Live Loved Free Full. Since the delivery of the print edition was delayed due to COVID issues in production, we are posting daily here until it is available.  The e-book is already out on Kindle if you prefer that version.  If you haven't pre-ordered your hardback copy yet, you can do so here.