A week ago I let you know about a need at the orphanage in Kenya we've been helping to support. Many of the mattresses were completely worn out and needed to be replaced. Some of you responded quickly and your help was greatly appreciated.
Late last week, however, we were informed that an inspection team from the government would be arriving this week and they felt the mattresses needed to be replaced before that team arrived so their condition would not to be a concern. So we were able to send off the $2600.00 to replace all the mattresses and bedding before enough had come in to offset the costs.
These are the pictures they sent this morning: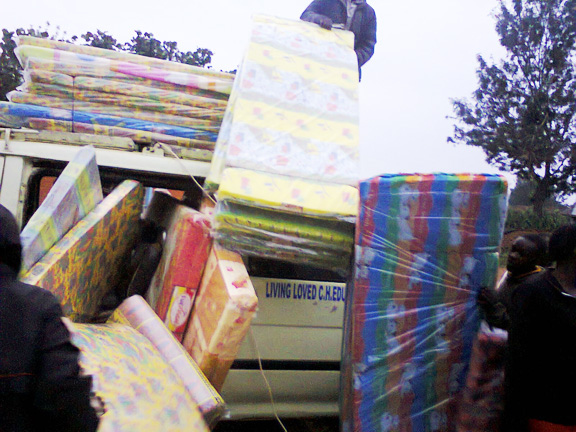 The mattresses arrive at the orphange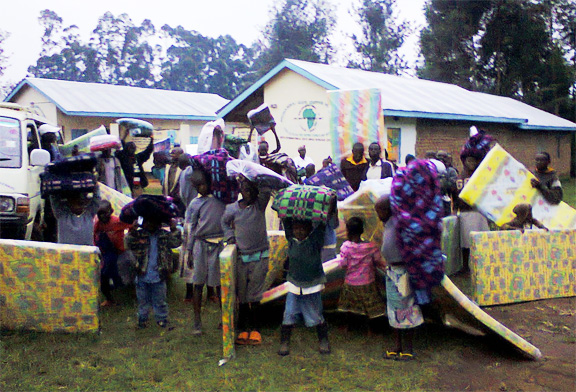 Everyone pitches in to unload them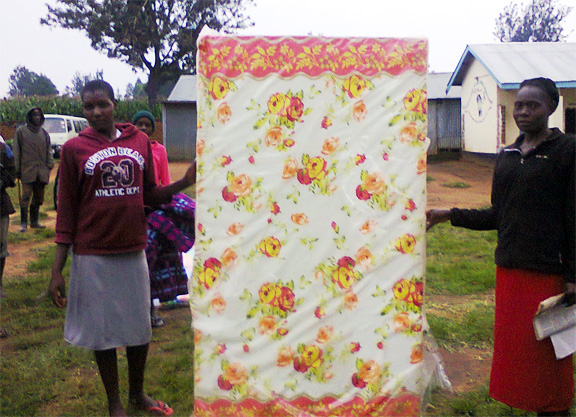 Finally, a place to sleep!
We are still needing help offsetting those costs as well as with the $2500.00 per month we send to feed and educate the 70 plus children living there. If you would like to help us with a one-time contribution, or a monthly donation, we (and they) would be grateful. If you want to know more about this project or the AIDs recovery home we also support in South Africa, you can see our Sharing With the World page at Lifestream. You can either donate with a credit card there, or you can mail a check to Lifestream Ministries • 1560-1 Newbury Rd #313 • Newbury Park, CA 91320. Or if you prefer, we can take your donation over the phone at (805) 498-7774.