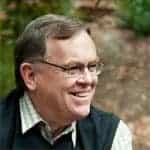 This has truly been an amazing year in so many ways.  Sara and I enjoy the place that God has given us to help encourage others on their journey and the perspective it gives us of his work in the world. These are truly amazing times we live in. Over the past few weeks we've announced a number of things having to do with Lifestream and what's going on around here.  In case you missed any of it, I thought it might be helpful to put it all in one place: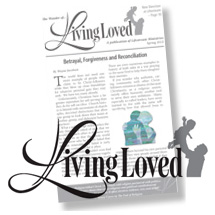 The Last Newsletter
This is the first newsletter we've done in three years, and it will be the last. We've done this for almost 20 years and there are just better technologies now to share more immediate information than a newsletter allows. Also the gap between issues got to wide since at this stage in life Wayne is working on books and other projects. You can view the latest version here, or go straight to the lead article, The Phenomenon of the Dones. We will continue to keep past articles in our archive and I will write more from time to time, but they will appear first in the blog before they are archived. If you want to keep up with all that we're doing, please keep up with the blog or podcast. Next month we will launch a new Lifestream site and it will offer the opportunity to subscribe to the Lifestream blog so it appears in your inbox.  You can subscribe to the podcast now either through iTunes or by getting an email notice of new postings by signing up on the lower left of The God Journey page.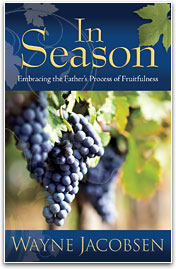 Get a Free Copy of IN SEASON
With every order between now and January 31 we will include a free copy of Wayne's book In Season: Embracing the Father's Process for Fruitfulness and Fulfillment as our gift. It is a farmer's view of John 15 and how to engage the process by which God invites us into his reality and shapes our lives with fulfillment and fruitfulness. Due to the significant costs of international shipping this offer is only for those shipped to US addresses. However, if there is room in the overseas packaging we will include one as well. You don't have to do anything on your order to receive this gift.  We will just include it.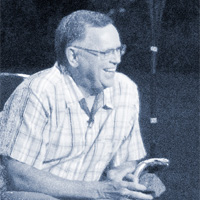 New Video Interview With Wayne
At the end of the summer Wayne sat down with Jeff Herr of DefiningRoots.com for a no-holes-barred question answer session where he freely probed my thoughts and passions and how I moved from being a pastor to helping those who felt they no longer fit in the traditional congregation. Jeff had had read my books and listened to my podcast, but we had not met before this trip. The result is an hour and 15 minute interview by a campfire in the growing dusk of late summer in Indiana. You can view it here.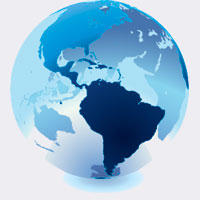 Travel Invitations Bankruptcy
Wayne has had so many travel requests on a list, that it has become hopelessly out of date. So he's assuming that if people still want him to visit, they will be in a continuing dialog with him about timing and purpose. If you are not currently in those conversations with him, please email him and let him know of your continued interest. Though he receives far more invitations than he can accept, he is always in prayer about those opportunities God might have for him.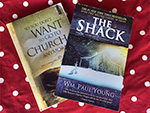 Updates: The Shack and Jake Movies
The Shack Movie is now in post-production with a release coming in 2016 though a date has not been announced. Wayne visited the set during filming and has seen a rough cut of the production. Though he is not free to share in depth about what he's seen until the movie is out, he's excited about this adaptation of the story and the people it will touch.Also, So You Don't Want to Go to Church Anymore is in development and going well.The movie is tentatively titled, Out of the Game, and the screenplay is generating a bit of buzz these days with people in the industry. The script is done and some of the production team is being assembled.The story has been changed significantly, the same lessons are there for people who are tired of the religious game and want a more authentic spiritual journey. We are also receiving a lot of interest from the faith community with the screenplay. This is an amazing adventure.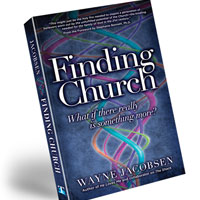 Finding Church: What if There Really Is Something More?
The conversation continues to grow about finding church beyond our conventional congregations. If you haven't read Wayne's latest book helping people see the church Jesus is building, instead of the one humanity builds on his behalf, you can pick up a copy.It is available in print, by 3-book, or as an audio book. Links to order in all formats can be found here. It is also available now in German from a German publisher as The Community of a New Creation and in Spanish as a free PDF file.
He Loves Me Available in Spanish
For those who want to help spread the message in the Spanish-speaking world, this book is now in Spanish in print and by e-book. Order from Lifestream.org for paperback and by Amazon.com for Kindle version.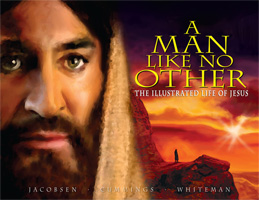 A Man Like No Other
We still find that many people don't even know about this magnificent book Wayne and Brad wrote to illustrate some paintings about the life of Christ. A Man Like No Other is a powerful if unconventional look at the life of Jesus and many have found it useful to start family conversations about Jesus by making it part of their reading list. You can order your copy here.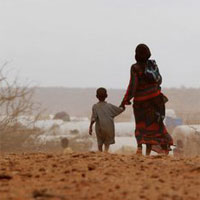 Kenya
We continue to be involved with our Kenyan brothers and sisters in reaching out to the impoverished region of West Pokot.We just drilled two new wells for a total of six and have committed one million dollars over the next seven hears to help them find solutions to their food, medical, and education needs as well as to jump start a self-sustaining economy. We have helped train a team of four coaches who can help the villages work for their own solutions to these ongoing needs by using readily-available, local, low-tech resources to address the most significant need in their village. You can read a short story about the miraculous connections behind this story here.  If your heart is moved to help us, please see our Sharing With the World page at Lifestream. You can either donate with a credit card there, or you can mail a check to Lifestream Ministries • 1560-1 Newbury Rd #313 • Newbury Park, CA 91320. Or if you prefer, we can take your donation over the phone at (805) 498-7774.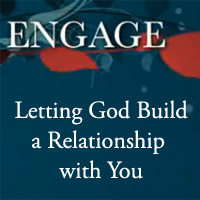 Engage!
Just a reminder for those who are seeking to engage their own relationship with God, Lifestream has a series of 5-7 minute videos called Engage that Wayne recorded to help coach people as to how God builds a relationship with us.It starts with some specific ways you can begin to look for him in your own life, and then answers specific questions people have as that engagement begins.You can watch or download these videos for free and use them in your own personal journey or help facilitate a group of people exploring this growth together and encouraging each other in the process.