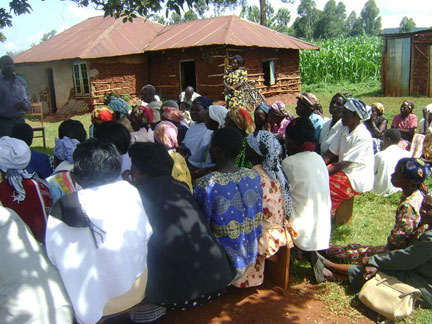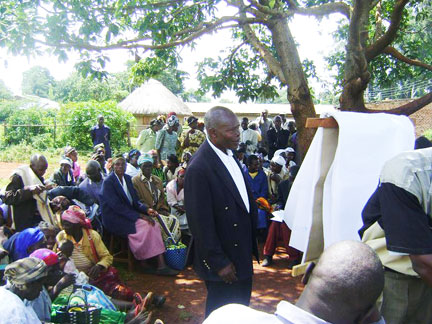 Hungry hearts learning to live loved of the Father in the land of Kenya
I just wanted to share an update I got from our brothers and sisters in Kenya today. God is doing marvelous things among them.
Thank you very much for the golden time you gave to us in Kenya and we feel like a burning fire, which is pushing us to move out with the gospel of living loved. The Bible says if they will know the truth, the truth will set them free and they will be free indeed.

Brother Wayne, I want to thank God very much. It was my cry and passion for many years to find out how I can help others in the truth of His Word. But after I visited the Lifestream website it was like I had reached the beginning of a bridge. Since that time I have been finding a way in this transition journey of having relationship with God and I can understand now that he loves me and he wanted that love to impact those who are in needy. I have found this living loved and loving others its not a lesson or a lecture but just simply to follow him and live the life he lived.

It is not a strong message, but just to reflect the life of Christ in us. I saw your life is very simple, flexible, teachable and a man of full passion and care. The seed you have planted here is bearing fruit. These needs will not continue because we are teaching them that what you gave them they need to use for the need and for generating income and looking to God not to depend on us or us to depend on you but to depend totally to God.

If there is anyway to help us, please do so. With the car you helped purchase, God has helped us to save 100 families and these people they have seen God in us. Although the needs are more, we depend total to God according to Philippians 4: 19. Many orphans here are in great need and the widows especial this time of hunger, continue praying for us and we will continue praying for you. I will be joining with my family for about two weeks in Bungoma, without any office work and I will be also staying with children's home in Kitale. Please receive greetings from Hassan and other team. We are praying for you for the wonderful work that you are doing for the name of the lord. Send our greetings to your beloved wife Sara and the entire family and brothers and sisters over there.
The need in Kenya is ongoing, and we continue to channel money there as God puts it on the hearts of many of you. If you'd like to help us continue to support these brothers and sisters and see the Gospel grow in this part of Africa, please see our Sharing With the World page at Lifestream. You can either donate with a credit card there, or you can mail a check to Lifestream Ministries • 1560-1 Newbury Rd #313 • Newbury Park, CA 91320. Or if you prefer, we can take your donation over the phone at (805) 498-7774.