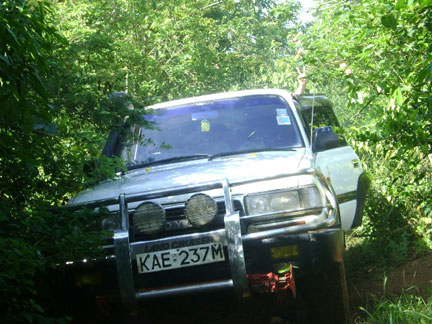 Cruising through the bush on a fresh set of wheels
I got this email today from Michael, our contact in Kenya. They have been so blessed with the new transportation that many of you from The God Journey helped to provide for them through your contributions. Thank you so much for blessing a brother who is involved in the front lines of both caring for widows and orphans, and in spreading the kingdom throughout the more remote places of Central Africa.
Much appreciations from IGEM members all over for standing with us in this dependable vehicle. We can now move all over even in a rainy season like this. I have tried to reach may parts of Kenya where I have never reached before because of the transportation means. As you may see in the pictures, we went to some areas where there are no roads but people have been using only walking path ways and people live in the bushes but we managed to reach even to the tops of the valleys.

This area called Samia interior places and also the same neighboring called Marachi. we are having the souls over there and we are having interior pastors who have never heard the message of being loved and loving others. It is only tradition, religion there. we had a wonderful time with the native people. We shared the love of Christ of this journey of Transition. My Brother Wayne and Kent, you have left here the legacy of love which is now taking the root. we have more invitations to reach and continue praying for us that this gospel may expand from all over Kenya and in Africa. We have appreciated very much for the kind of love which we have never seen.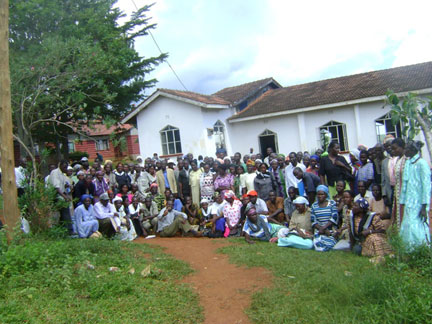 Learning to live loved, and to love others
The need here, especially among the widows and orphans is ongoing. If you'd like to help us continue to support these brothers and sisters and see the Gospel grow in this part of Africa, please see our Sharing With the World page at Lifestream. You can either donate with a credit card there, or you can mail a check to Lifestream Ministries • 1560-1 Newbury Rd #313 • Newbury Park, CA 91320. Or if you prefer, we can take your donation over the phone at (805) 498-7774.