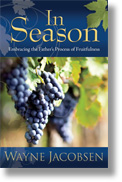 I promise, this is the last one this year. Yes, I have been busy getting some projects done that have been on my heart for some time. I am pleased to announce that I have finished a new book that was built off of my former books called The Vineyard, Tales of the Vine and In My Father's Vineyard. All of those books have been out of print for some time and people continue to ask where they can access some of my teaching on Jesus parable of the vine and the branches. I grew up on a grape vineyard, so this is actually a farmer's view of John 15 and what it means to remain in the vine. This contains some of my greatest memories growing up on a vineyard, as well as the most tender metaphor Jesus used to invite us into the fullness of his life and the fruitfulness that he produces in us out of that reality.
This book is called In Season: Embracing the Father's Process of Fruitfulness. I retell Jesus parable of the vineyard to show how God works in different ways in us depending on the season we are growing through. Each season has a particular and valuable place in the development of a vine. It cannot be fruitful all the time, and if it doesn't get refreshed in winter, it will not bear fruit again.
This book will be released on November 7. This should coincide with the arrival of the other book I've been working on, A Man Like No Other. So if you want to order them together, we'll ship them together. You can pre-order both books here. The cost for this book is $13.99 and we're working now on the e-book for those who prefer it that way. Hopefully it will be ready about the same time. I'll let you know.
Here's the cover and back cover. I've been working with a new designer, Nan Bishop out of Tulsa. I love her work and appreciate how the layout for this book has come together. And it's as pretty on the inside as it is on the outside. Yes, if you want to, and if you want to order it alongside A Man Like No Other, go ahead. We'll ship them together.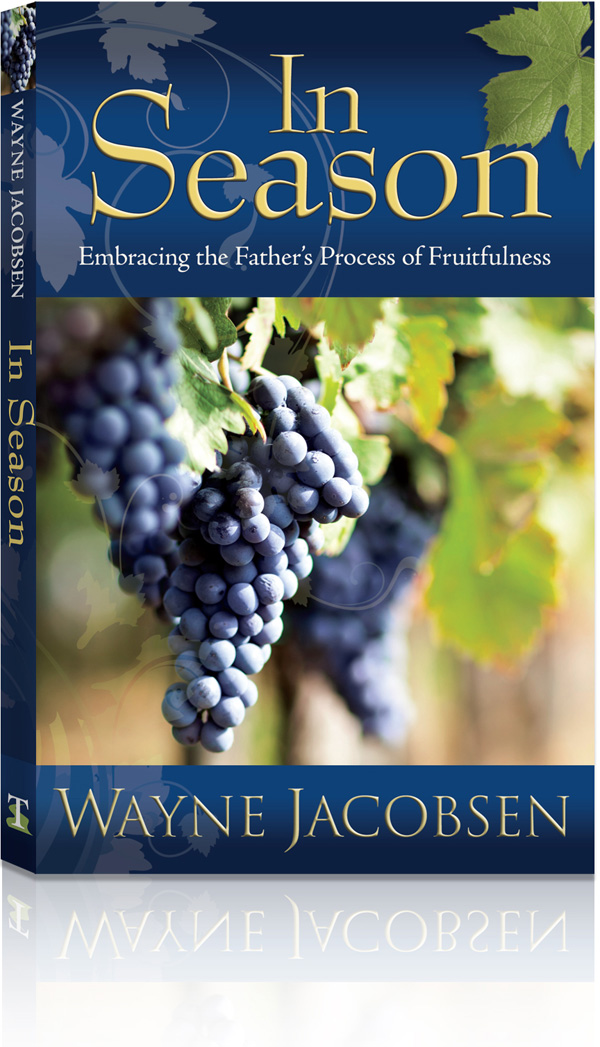 Trailview Media • 208 Pages • Paperback • $13.99