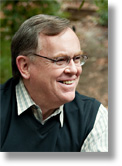 Words really do have the power to destroy or to heal. Today I'm getting to experience some healing words indeed and the ramifications of that have filled my heart with boundless joy. In fact, the words that came into my inbox this week were completely unexpected. And they might just be the most powerful words any of us could ever speak. Someone who had been a good friend of mine for many years and with whom I'd had no contact for more than a decade, sent this note to my inbox a few days ago:
"I simply want to deeply apologize for all that happened. I know that I hurt you and was in the wrong."
Our friendship had been shattered by a very painful season in his life and a confusing time in ours. Despite my repeated attempts to work through it years ago, he wasn't ready. My joy does not come from hearing him admit fault. I honestly don't care who is at fault in these kinds of things. We all make mistakes in relationships especially at very painful times in our own life and also misunderstand others as they often misunderstand us. What caused me to rejoice was the crack in the door he offered for relationship to begin again. That has brought me more joy than I can tell. I find myself smiling all the time now in grateful joy that God could bring back together what the enemy had cut asunder.
We have exchanged a number of emails since and even a long phone call that was rich with love for each other that had been cut off too long ago. We found that same love, respect, and affection that we had back then was still alive today. Though I can't give you all the details, because this is a personal matter, the door opening with him has also opened doors to others that Sara and I have long-loved and long-missed. The prospect that these relationships may find resurrection delights us, too.
Does God know any greater joy than seeing broken relationships in his family mended? I'm thinking this is a miracle of the first order, because something that was dead is coming alive again and if you ask me, that's more amazing that most people think. Sin and selfishness creates all the divisions and factions among humanity, and it is our self-focus that robs us of relationships with others. I didn't want this one to go away when it did. I have grieved the loss of that and now get to celebrate the joy of its return.
There are just too many broken relationships in the world, and mostly our pride keeps them that way. I don't think God wants us to pester people who are not open to reconciliation, but simply be ready to embrace it when the opportunity comes. When it came this week, I was ready to jump in. There are enough damaged relationships in the world, especially among brothers and sisters, without us adding any more to it. I couldn't imagine anything worse than my own kids breaking faith with each other and cutting the other one out of their lives. But if they did, I couldn't imagine any greater joy in knowing they found a way back together again.
Please don't try to guess who this is. You don't know. It's nothing I've spoken about publicly or written about, but it does give me hope that God can touch the remotest heart and open the door to restore what the enemy has devoured. It's amazingly easy to open that door. All you have to do is open your heart, be open and honest and see what God will do. How simple his words were, and yet they opened so wide a door.
God's heart is always for reconciliation. Wherever you can participate in it, jump in. Life is too short to dodge damaged relationships.