January 17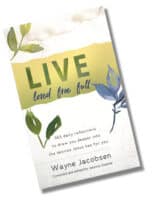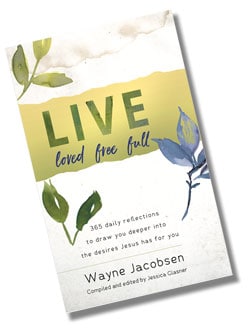 Nyssa was adopted into her family. Her parents first laid eyes on her when she was eleven days old and knew her entire condition before they threw wide the doors of their home and invited her in.
Jim told me he was initially reticent to adopt a child with so many special needs. But the moment he first laid eyes on Nyssa, all that changed. "As soon as I had her in my arms," he said, "she looked up at me and sighed. My heart just melted, and I knew I had to say 'Yes.'"
She was chosen in the same way Father has chosen you. He was fully aware of all the brokenness he would love you through.
Her father reminded me that she couldn't even crawl into her own father's lap that morning. If her father hadn't scooped down and picked her up, she would never have been there. I'm certain our plight is similar. Who of us can really claim to crawl into God's lap by our own power? He is our only source, and there would be no intimacy if he did not make it happen.
Perhaps the most we do is just lift our arms to him in surrender and desire. But our place on his lap is all his doing.
You did not choose me, but I chose you and appointed youso that you might go and bear fruit—fruit that will last—and so that whatever you ask in my name the Father will give you.
John 15:16 (NIV)
___________________
This reflection is taken from my new book, Live Loved Free Full. I am running them here because we didn't receive the book in time to ship them before the start of the year. If you pre-ordered a copy it is already in the mail to you. We will do one more week here and after that you'll need to get your book to keep reading. You can order your hardback copy from us or get the e-book from your favorite e-book distributors. The Kindle edition is here.