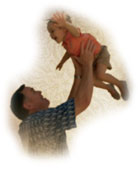 Tomorrow morning early Sara and I leave for New London, PA, to spend the weekend with a Presbyterian fellowship that has been reading some of my books and wanted me to visit. This is not my usual venue, to be sure, but their hunger drew our hearts to spend some time with them. We'll be doing a Friday night conversation, a marriage seminar on Saturday, and then sharing Sunday morning. Lots of folks from other places are joining in, including a couple flying in from Spain. Should be an interesting weekend.
As I go, I wanted to leave you with this. I received this email yesterday, and talk about an email that can make an entire day, this is it! I'm thrilled at how this young lady has responded to the books, and even more grateful that they helped rescue her from sliding into the hard legalism of religious obligation. I've withheld her name and location because of her age, but how could anyone not be touched by God's working in this young life.
It reminded me of an email I got some years ago from a man reading He Loves Me to his ninety year-old father on his death bed. He told me that his father came to understand the Father's love one hour before he slipped into eternity. All if it makes me rejoice that God is making his heart known to all of us—from the youngest to the oldest.
Hi, I'm 13 years old. I want to thank you soooooooo much for your books, He Loves Me! and So You Don't Want to Go to Church Anymore, and especially for He Loves Me! It's the most awesome book EVER! A good friend of mine said it was a good book, a really good book, then gave it to me in '09 for Christmas. I thought I would read it every once-in-a-while because I was still finishing another book. As I read the first chapter, I found myself reading it every chance I got!! Before I knew it, 2 or 3 weeks later I got to chapter 23.

I was reading it with two other friends (one was reading it for the second time). We saw each other every Sunday, and shared our favorite quotes from it. We were amazed at how much God was using this book in soooooooooooooooo many amazing ways! Thank you!

This book meant so very much to me because in the last 4 months I felt guilty about every wrong thing I did. I felt like I had to drown myself in guilt to make Father accept me. I just couldn't grasp the fact that He just loved me, regardless of who I was or what I did. I felt like I had to make up for all those mistakes, and that God must NOT be bigger than all of them. It wasn't any major things, only things like wrong thoughts, believing lies, saying the wrong things, not loving others, looking for satisfaction in things that could never give me that, and just struggling, I guess. I felt so guilty! I don't know. But I struggled in these things again, and again. I couldn't see Father anywhere in the middle of all this.

I had gotten so caught up in the do's and don't's that I had this thirst to know the God–that maybe did love me. I just couldn't seem to tell at the time. Then I read your book, it got me right at the right time. As soon as I saw the cover, I thought : "That little girl looks so content. She looks loved. Oh! I want that!!" I read it, and one day God showed me in a special way how much He really loved me. I felt so free for at least a few days– but then the lies only came back. My dearest friends could tell me they weren't true, but I just couldn't believe them. I'm learning that it's only Jesus who can free me of the guilt, lies, and the shame. I'm now on that journey you talked about in So You Don't Want to Go to Church Anymore. By the way–thank you soooooo much for that book too, it's shown me how far religion goes–or doesn't go!

So that's my story. I lived for about 4 months unloved, to the extreme, and then I read your book. Father is working in amazing ways through it!! Thanks for caring about people like me, people who are longing to be free. It means so much. Thanks for caring! Thanks for your book! I've told so many people about it, and currently have 3 copies (of He Loves Me!). One's mine, another is for another great friend, and the other I'm lending out because it's my lend-out book. Thank you again for your openness and love for Father.