I just got back from Canada and am getting ready to head out to Kiev. This will be the strangest trip I've ever taken to Europe. I had a friend a few years back go to Russia for three days and I thought, who would fly that far for three days?  A few years later, I am doing the same thing. God has a rich sense of humor! I looked for other opportunities in Europe and nothing seemed to fit. Though I had a lot of friends in Europe I could have visited, nothing seemed to have the breath of Father on it. So, I am going to Kiev to meet with brothers and sisters who are wanting to help others grow in relationship with Father and be catalysts for community in their locales, and returning home after three days.  And, I suspect there's something going on here at home that God wants me back for.
He Loves Me and So You Don't Want to Go to Church Anymore have been available in Russian for over a decade. They have really resonated with some hungry hearts there. I got to go to Russia seven years ago, and now I'll be spending time in Ukraine, which is at war with Russia.  Other than the long flights both ways, I am looking forward to seeing what God is doing among our brothers and sisters there.
I had a great time in Canada last week. Starting in Calgary staying with some good friends and a return visit to a community there who really look to help others live in Father's love. This time there was a lot of focus on the content from In Season, which has really had an impact on a number of lives there.
Then it was on to Kelowna, BC for more connections there at the invitation of Cindy and Renae, the co-hosts of Confronting Normal, a podcast about discovering what true normal is, not simply trusting the scripts we've been given. I taped two podcasts with them as well as being part of some gatherings that brought the community together. We had a Friday night discussion about, "What is the Church?" on a back patio, a gathering to talk about Beyond Sundays in a video studio (sorry, it wasn't taped), and a morning conversation on the beach about raising children in Father's affection.  We even got in a late Sunday round of golf at one of the most spectacular golf courses I've ever had the blessing to play. What a great time with lots of deep conversation and plenty of laughter too. I love that God has room for both—the seriously engaging, and the hilariously freeing.
There were a few ninja photographers there who sent me a lot of pictures I can share with you, if you're interested….  Above you'll see us on the beach for our discussion of parenting in a relational way.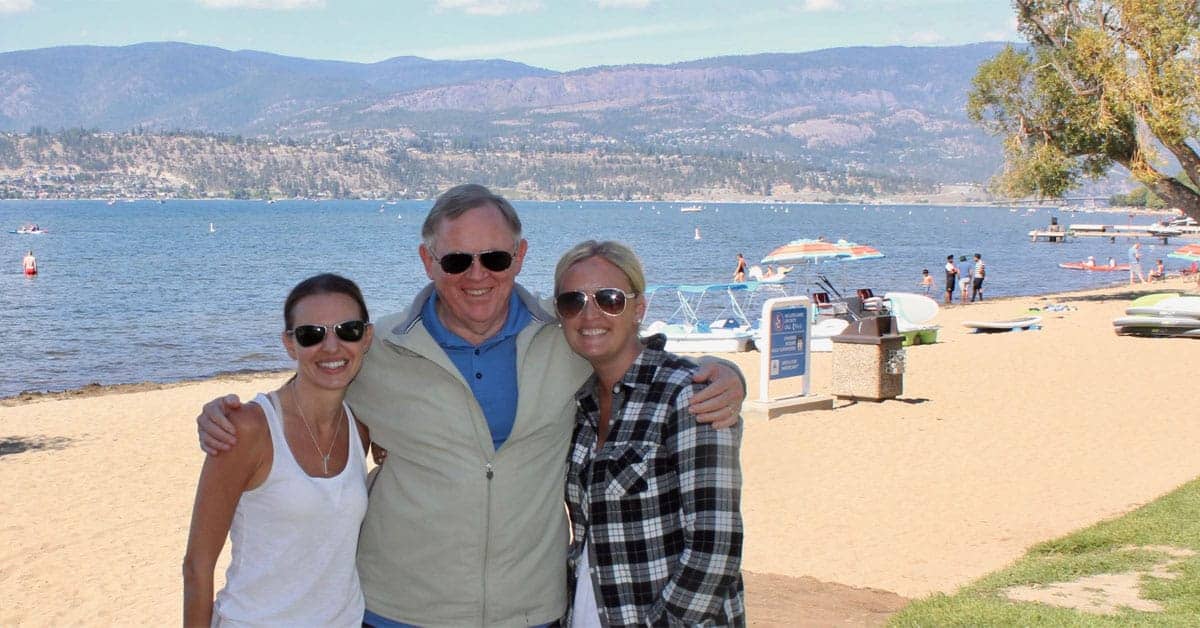 Me with Renae (left) and Cindy (right) the hosts of Confronting Normal on the lakeshore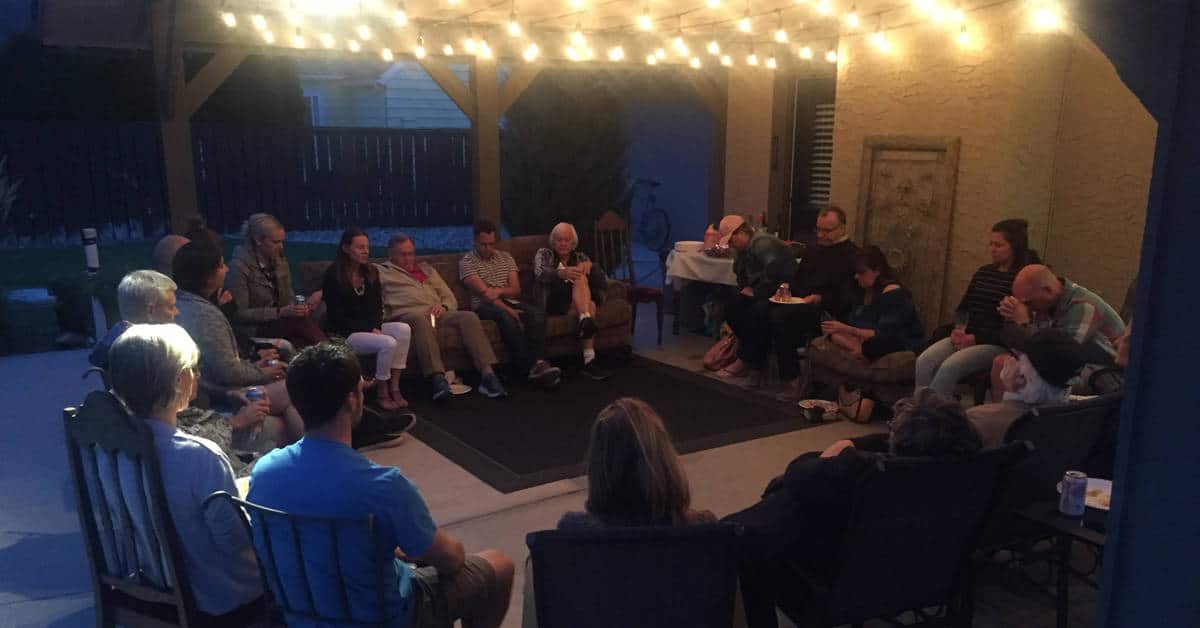 Our evening discussion about the nature of the Church in the world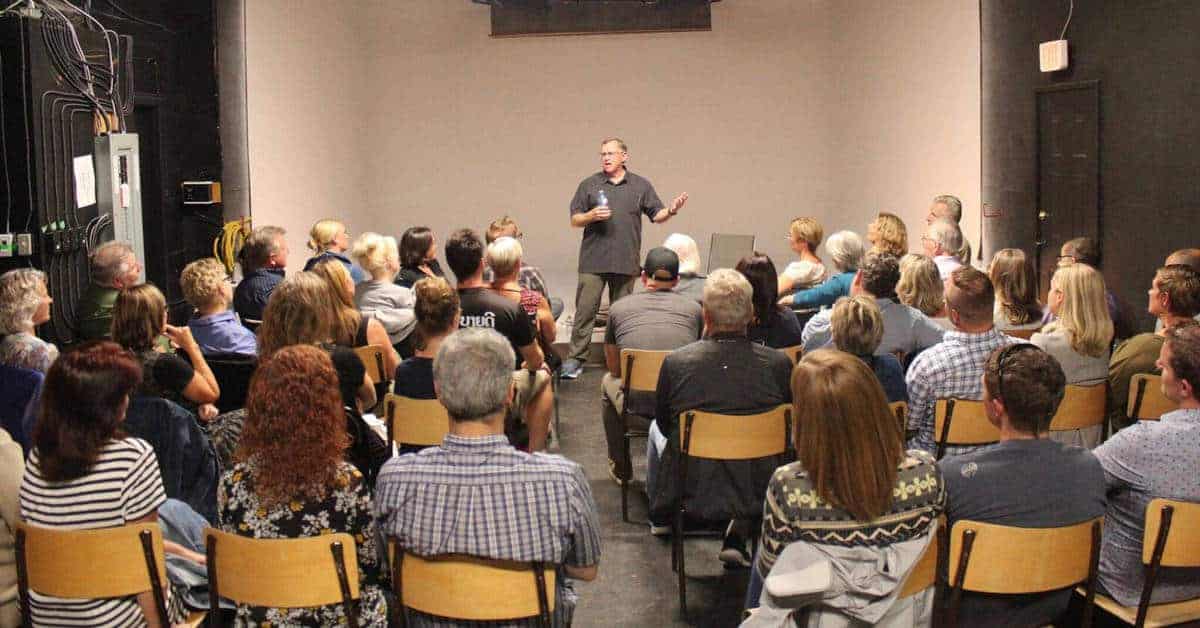 Talking about Beyond Sundays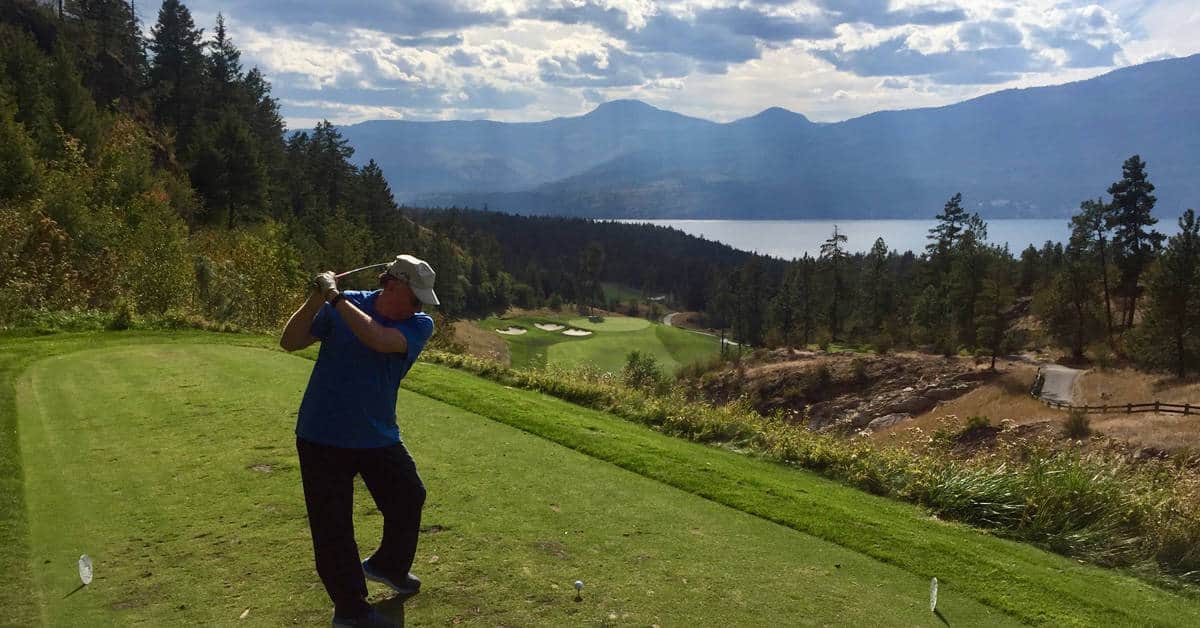 What a way to finish—great fellowship, good golfing, and spectacular views
I am grateful that God allows me to engage the people I get to be with all over the world, and the experiences we have together. So many people are exploring a different journey than conventional religion would dictate and finding Father to be all he said he is. And, oh yes, I made biscuits, 3 times.
Just this morning, I received a note from someone I met on this trip.  "I wanted to add my thanks to everyone else's for taking the time to come and pour into us and our brothers and sisters here. We so enjoyed our "hang time" with you and a friend of mine was so impressed with your heart to make yourself available to chat, and to serve people right where they were at. She mentioned how much this was in contrast to the 'big speaker-names out there'.  So we bless you and Sara, for serving the Kingdom at large – both at home and abroad; your sacrifice of time, energy and finances doesn't go unnoticed!"
Invariably when I post something like this, people always ask, "How do we get Wayne Jacobsen to come where we are?" It all begins with an invitation, and then some prayer to discern God's purpose or timing in it. When Sara and I and those inviting me sense that it seems good to us and the Holy Spirit, then I go. I do not charge for my coming and pay for all my own travel. If those inviting me can help offset those expenses, then great, but I have no expectation that they do so. Father always has a way to provide for what he desires.