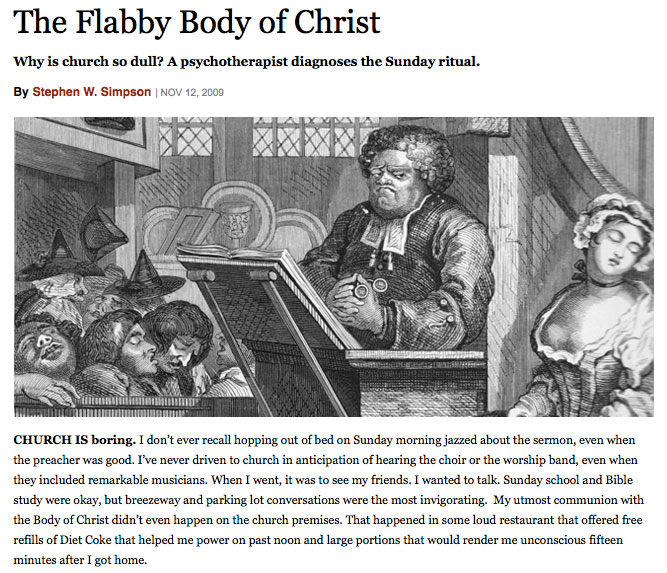 This is a refreshingly honest look at Sunday morning religious gatherings. You can read the whole thing at Patrolmag.com or click on the picture above.
I realize this isn't true for everyone, but does this guy ever nail it. Someone sent me a link to this article today and I thought I'd like to share it with you. Don't read it as church bashing. It isn't. It's an honest look at the dysfunctionality of looking at the church as theater instead of a real-life engagement with other people who are seeking to live loved and transformed in the life of Jesus.
And, yes, I do struggle with his terminology. The church is not boring! The church of Jesus in the world is the most wonderful of realities. Religion is boring. Religious services are boring. And I find it incredibly sad that this is all some people think of when they hear the word church.
But he does describe the church accurately in the article, those involved in incredible conversations with other fellow-travelers in a variety of venues. I just spent two weeks in South Africa with the church and came away inspired, encouraged and awed by the amazing work of God in the world. I just spent last night with part of the church around our dining room table, laughing, sharing and holding each other before Jesus. And that's great stuff.