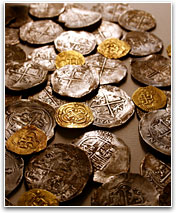 What a journey, what a discovery! I know others have the same question, I got this morning in my email, so I'll let you read over my shoulder as I answered him:
I have once again been inspired by its (So You Don't Want to Go to Church Anymore) contents and spirit. i am a pastor but feel just as you obviously did when you stepped into a real expression of living the life, and would love to do the same sort of thing as i see the future along this path. So my question is: how do you make the necessary money to live?
Here's what I wrote back:
Honestly, I think the need to "make the necessary money to live" is one of the first false responsibilities God liberates us from in this journey. So much of church life has been shaped by someone's need to make an income or meet a budget. Looking back, I know there were many times as a pastor when I didn't follow what Jesus wanted because I couldn't figure out how my salary would get pad or how the "church" budget would be met. Institutions have to put such things first and money easily becomes the overriding source of survival.
Watchman Nee wrote some like, if a man is not willing to trust God for his finances, God will not entrust that man with his people. I didn't like that when I first read it. It scared me. Now, 15 years of watching God provide for me without a fixed salary or income stream and sometimes in very bizarre ways, I look back knowing how real that is. I think two things have to be separated. What is God asking me to do? And, how does he want to resource me?" Surprisingly those are not the same question and they weren't for Paul the apostle either. He saw no conflict between sharing the kingdom with people and making tents while he did it.
Growing up in ol' the Puritan work ethic, those those things have always been one in the same for me. Now they aren't. Now I see the work God has prepared for me in the world and him providing for me as two unconnected realities. And I don't measure the value of the work he has asked of me by how much income in generates. Often the most significant things he has asked me to be a part of have generated no income at all. Over the last 15 years he has provided for me in incredible ways—through writing royalties, through speaking honorarium, through the generous gifts of some dear friends who wanted to see my life available to others, through painting a friends' house, through the education consulting work, and through some really weird miraculous events that were completely unexpected and never again repeated.
God has a million ways to provide for his people. But I know that comes in the reality of God winning our trust, not people acting in independence hoping God will drop money in their lap in some magical way. I do know many people who have tried to "live by faith" by just pursuing their ministry or creative passions and have ended up financially ruined. This isn't that. This freedom to live in his provision grows over time and the opportunity God gives us to help others on this journey. It is an organic reality won in our relationship with him, not an act of hoping God will take care of us.
I've seen many, many brothers go down this road and God has provided for them in so many diverse ways. Working for a salary that is tied to "our ministry" is one of the most restrictive environments in which we put ourselves. Our loyalties get divided. It is difficult to hear him when we're always focused on how what it means for us financially. And trying to make ministry pay for itself often leads to twisted ways we distort the Gospel, manipulate others, and create dependency on our ministries that only belongs to the Father of all. When one is set free from that you can't believe the clarity of insight and the simplicity of his leading that follows.
But I know the journey to that reality is not easy. I pray you have the grace and courage to follow him as his purpose unfolds in your life. It just may be that God wants your life and gifts available full-time to help equip others in this journey, and if so he will provide for that in some wonderful ways. That will usually come when the opportunities fill your time, rather than raising support so that you can fill your time with ministry. Ministry grows organically and I find when people are needed full time to help others, they already have a resource to help them do it, even if that is the generosity of friends who see what God's doing in your life and they want to help give it away to others. If not, just remember that the value of your gift isn't measured by whether or not you get to do it full time.