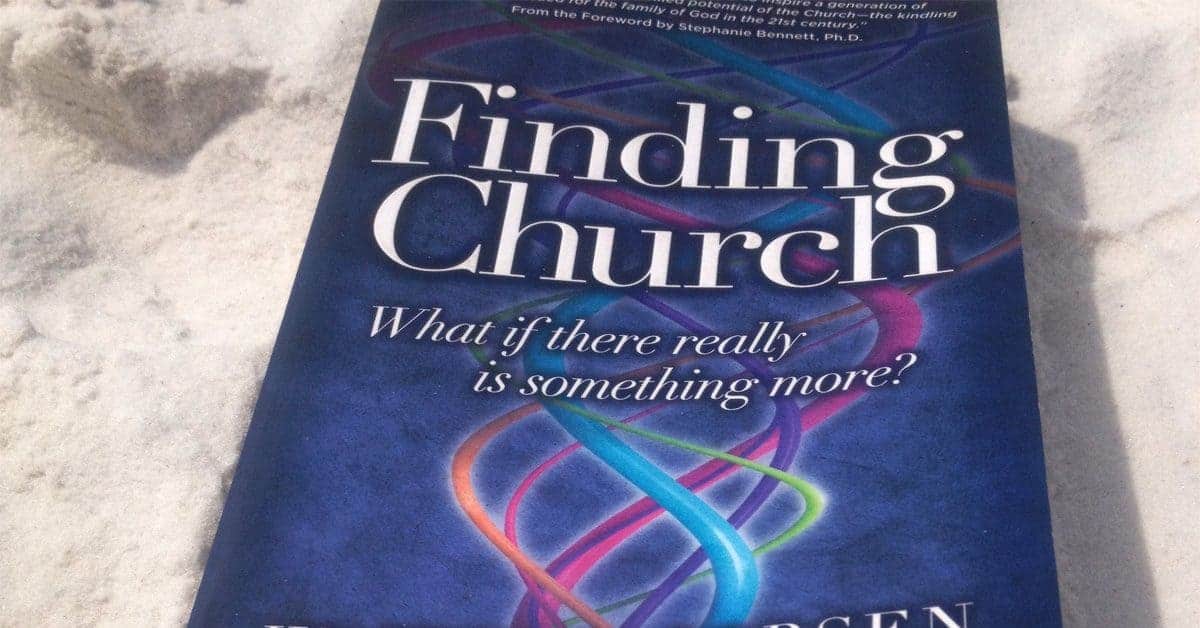 I'm finishing up in Oklahoma City today and then headed up to Tulsa tomorrow. Arnita Taylor, one of my coauthors came up from Dallas, and we presented some of our material from A Language of Healing for a Polarized Nation (now available in audio) with a very engaged group last night.
One of the exercises we did last night was to call to mind the most polarizing person in our lives and then shared how they make us feel when we're with them. It was eye-opening. Not one positive thing comes from the polarizing people in our lives and many disgusting things do. So, why wouldn't we want to find a better way to relate to people than to join the polarization parade in our world?
We are continuing that training this morning and I'm really looking forward to it. But the bulk of this trip has been in conversations with people who have either been abused, maligned, or excluded by religious leaders or church systems or have spent a lifetime trying to maintain, sustain, locate, create, or facilitate a living expression of the church to varying degrees of emptiness. It has given us a lot of opportunities to talk through some of the themes from my book Finding Church. We seem to have this human need to make human versions of church and then be frustrated when they come apart at the seams. I get it. We're only trying to do our part so that we can discover the reality of authenticity, community, and shared wisdom that the Scriptures describe when they talk about the church.
But, Scripture is not talking about the church humanity builds, but the one Jesus is building in the world.  He doesn't build as we do. Whenever we try to help him we come up with human facsimiles of something like "church," but it isn't the same thing. It's like kids making mudpies. It may look like a pie, but it doesn't taste like one.  (Insert one of my favorite podcasts here: It's Not Chocolate.)
I know people love the story of So You Don't Want to Go to Church Anymore. I do, too. Imagine a first-century apostle walking through the corridors of our "churches" today and what they would think of how we have twisted the reality of a church into a human institution, and why we are so surprised when it rips us apart.  And yet, we keep feeling there is another tweak we can make that will guarantee the depth of life through human effort when only Jesus can produce it by his Spirit.
So I wrote Finding Church for those who want to go on a different journey. I poured everything I've learned into this book so that people who are hungry for something more, might be able to go on a bit of a different journey. Instead of trying to locate or to manufacture a 'church' with disappointing results, they could pursue Jesus instead and discover that community is a gift God gives. When we relax into that process, we will find that "something more" that our heart seeks. Far from disappointing us, we'll be free to engage others as part of his body that wraps around us and extends across the whole world.
It works. I was touched by this email I received a few weeks ago from someone who is finding some freedom on this journey:
I am now working my way through Finding Church and can't tell you how grateful I am that you put these thoughts and insights on paper!  It has been as if you are reading my mind!  When one is embroiled in the process of hungering for something more and experiencing that restlessness that says "something is wrong", the blowback from other Christians can be staggering…as you have shared from your own experience.  I find it is a lonely and alienating experience.  At times I have felt myself to be a little crazy in refusing what many other quarters are suggesting is sufficient!

It was not until I read your words that have so mirrored my own thoughts that I began to really get traction in what the Lord was doing in my heart…thank you for blazing the trail in this arena and giving such as myself hope and direction and renewed confidence in following the heart of Jesus.  I now know what it is I feel so alienated about and have hope that as I begin to look in other quarters, the Lord will bring the right people into my path…it seems it is all in what you look for… sadly too many of us have not been looking for what Jesus has always been looking for!  I can't wait to finish the book!  Again, thank you for your courage and for all you have endured to carve out this trail… it makes it infinitely more accessible for those of us who follow!!!
I love it when people begin to see a different reality and find their traction on a better journey. The transition is rarely easy, we have to risk the false comfort of our own efforts to begin to see his fingerprints on the church Jesus is building.
And no, people around you won't make it easy. I got this email from Europe a week ago from someone just starting out on this part of her journey.  A young woman felt the need to leave her 'church' because it had become so guilt-ridden and abusive. Her friends, however, couldn't understand her decision and kept trying to convince her that she should stay:
It struck me that the system is never questioned, only the human being. There must be something wrong with me when I leave the church—not the church. That concerns me. But it also shows how wrong and sick the whole system is. I am glad that I have now dared to take the step and hope that I can also let go of the inner structures soon. I regularly meet with friends to have fellowship, to talk, to pray, to read the Bible. It feels so much freer and better. But I'm longing for more from God. To understand his word more and to find instruction in it. To experience him more and more in my everyday life and to find my personal path with him.
Something more!  That's what the hungry heart seeks.  Inside, they know what it would mean to have people in their lives who are authentic, humble, and growing to know Jesus. They long for the connections that let people explore who God is without having others try to force them to do it their way.  That's why I wrote Finding Church, to encourage people to stop looking for an 'it' to join, instead of Jesus to follow. Do the first, and you'll be frustrated endlessly; do the latter and you'll find fulfillment and joy on this journey.
I'll let the last words in Finding Church make the point here:
Wherever you find an act of self-sacrificing love, a group of people who care for one another with generosity and compassion, you'll find his church.

Whenever you engage a conversation that illuminates the work of Jesus in your life, you'll find his church.

However you can relax into the reality of his working, rather than trying to accomplish his work on your own, you'll find his church.

How do you find his church? By drawing to him and seeing where love leads you. Every morning I ask him, "Whom are you asking me to love today?" Then I live with heart and eyes wide open to the people I cross paths with and those he places on my heart to contact.

Follow him there and in the end you won't have to find his church.  He'll make sure she finds you.