Sara and I just finished one of our best vacations ever, enjoying the island of Hawaii with our daughter, son-in-law and two grandchildren. We spent a lot of time just to rest, refresh and recreate together. We enjoyed hanging out with the family and playing with the grandgirls while we snorkeled, played on the beach, read and ate. It was fabulous. And while we were there I got to experience two of the most awe-inspiring moments of my life in God's creation.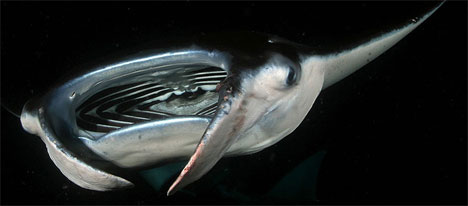 One evening my daughter, son-in-law and I went snorkeling in Keahou Bay with 12-14 foot-long manta rays. We held onto a bar that projected lights into the ocean, which drew plankton. The plankton were like a buffet line for the manta rays as they came to feed. We were out there for over an hour as these gentle giants would glide through the ocean, curving, swerving and flipping over right next to us. They would approach with their huge mouths extended to sweep in the plankton and then curve right along your chest, at times even bumping into us. It was breath-taking to be so close to something so large and so wild.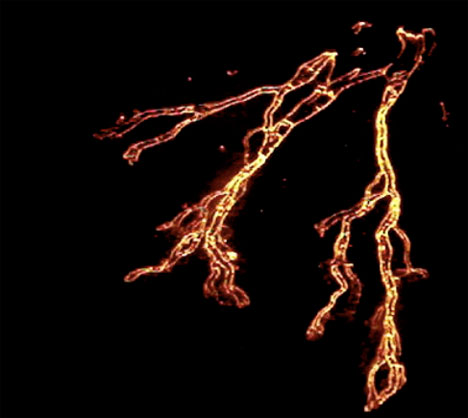 On another night Sara and I took a light plane flight over to the volcanic region of the island. It turned out to be what the pilot called his best flight ever. We looked down the throat of the caldera, to three hundred feet below the surface, to molten magma bubbling and spewing up from the earth's core. Then a few miles later we found a break out in the lava tube that spilled lava down the hillside in rivers of fire. We circled it for a long time and watched the newest land on earth being created.
But now we're back home, at least for a few days. We apologize for any inconvenience caused by our office being closed the last couple of weeks, but we are catching up. And, since Brad is in Nashville Sara joined me for the next podcast, which will air this Friday. Also, Forbes finally did the article about THE SHACK, though its focus was more than disappointing.
On Thursday, I'm off to Tulsa and Edmund, OK to see what God has in mind with believers there. I'm teaching at a Because of Jesus Fearless conference Friday and Saturday in Oklahoma, a fellowship in Tulsa Sunday morning and a Livin' Loved conference in Edmund on Monday and Tuesday nights. (You can use this link, but you need to type in 'waynejacobsen' for the password.) After that it is on to Oregon, Colorado and Michigan in July and possibly Toronto and Maine in August.
And somewhere through all of that I hope to get some more writing done.