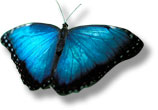 Phone calls and emails over the last few days have made me very much aware of all the pain that is in the world and how our only hope is to navigate our difficult circumstances inside the love of a powerful and gracious Father.
Whatever you are facing today, no matter how difficult or tragic, it is so much smaller than the One who loves you and who is at work even in the pain to dislodge you from a false confidence in your own capabilities and invite you to a deeper place inside his grace and power.
I love this reminder from I Peter 3:22 in the language of THE MESSAGE:
Jesus has the last word on everything and everyone, from angles to armies. He's standing right alongside God and what he says goes!
Jesus may not have the last word on it today, but he will! Our lives are not at the mercy of the flesh of others, or even the capricious events of a fallen world. We live at times in the middle of a chapter, before his work is revealed and life rises out of the darkness. But it is a gift to live there too, not by well-worked biblical strategies for dealing with crises, but by taking each moment as it comes and following whatever light he puts to your path.
Sometimes it is simply enduring in the unfolding circumstance, until his glory comes!