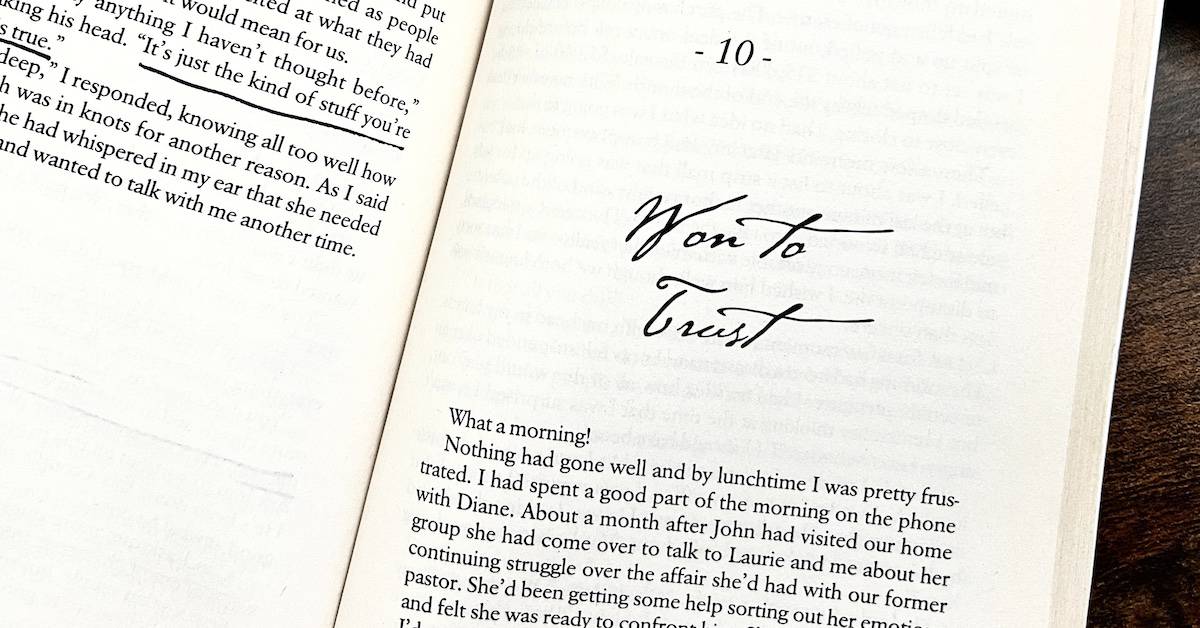 I've watched too many Christians struggle to trust God more as if that is something they are supposed to do. If you've ever been down that road, you know that it leads to a vast wasteland. We can only pretend to trust him more, and that will fail us when we most need it.
Trust is not something you can demand from someone; it is the natural byproduct of knowing that someone loves you deeply and acts for your greatest good. We don't give trust; Jesus wins us into it. So the question is never, "How do I trust him more?" The question is, "How is Jesus winning me into his trust today?"  That's the road you want to venture down.
And you won't see him winning your trust as long as you're trying to get God to do what you think is best for you. That will only lead you to disappointment upon disappointment. Focusing our trust in him on a specific outcome is not trusting him at all. It's only using him to get what we want.  
Jesus has something different in mind by teaching you to love what he loves and to follow him. There you will discover that he is constantly working around us in a way that wins us into his trust. We become increasingly confident that his way is best and that he is continually working to lead us into his freedom. That's what chapter ten of So You Don't Want to Go to Church Anymore covers.
Here's an excerpt as Jake is just beginning to recognize that process:
"That's the trust he's building in you right now, and those deals falling through are part of it. Through moments like this he wins our trust. And it's obviously working." John said.

"What? Why would you say that?" I asked, not at all feeling like it was.

"Because you're not as angry as you were when we first met. You're in a desperate situation now, you're concerned, but you're not angry: That shows some incredible growth."

And for the first time I realized that God had changed something enduring inside of me. I wasn't burying my anger. It just wasn't there, even in my disappointment.

"That's how God wins your trust. He's not asking you to do something despite all evidence to the contrary. He's asking you to follow him as you see him unfolding his will in you. As you do that, you'll find that his words and his ways will hold more certainty for you than your best plans or wisdom."
Today, Jesus is at work in you to grow your trust in him and his Father. He wants you to know that his power and wisdom are at your disposal for all he is doing in you and how he is working in the circumstances you're caught up in. Learn to recognize how he is working, and you'll find your trust growing gradually no matter what you encounter.
We'll discuss this amazing process at the next gathering of the Jake Colsen Book Club, which will be held this Sunday, March 5, at 1:30 pm PST. This is a change from the previously announced date . Anyone can join us, though you'll have to work that out in your own time zone. We will also stream it live on my Facebook Author Page, but if you want to be part of the conversation, you can get a link to the Zoom Room by emailing Wayne and asking for it.