Last night I received some photos taken during my time in Brazil and they brought back such warm memories of the people I grew to know over so brief a time. One of the best aspects of my travel is that I have friends all over the world. One of the worst is that I have friends all over the world that I never know when or if I'm going to see them again.
I loved the festive spirit, the humor, and the intense spiritual passion and hunger of the people I met there. This is a very religious country as far as Christianity goes, but most of these were paying a price to live and think outside the normal religious expectations and seek to find meaningful engagement with God and other brothers and sisters. For those that want a taste of my time there, I thought I'd include some of the pictures here. Enjoy.

Friday night through Sunday afternoon we held a retreat for some 200 people, some from great distances, to talk about living loved and loving others. It was also broadcast live on the Internet for those who couldn't come. (I am in the red shirt with my back to the camera.)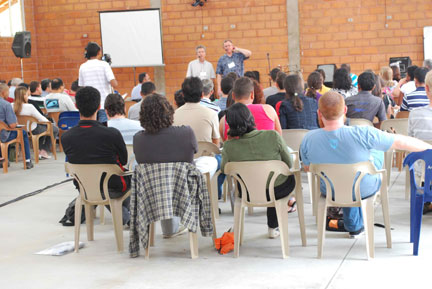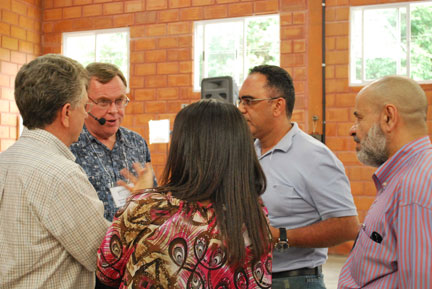 But if you know me, you know I much more involved the interactions with people after meetings, over meals and in quiet conversations. The dialog, question and answer and sharing of insights was always rich with a hunger to know the truth rather than to simply find what was comfortable to believe.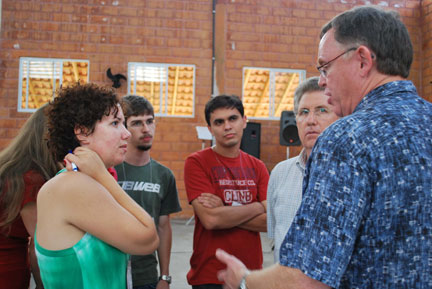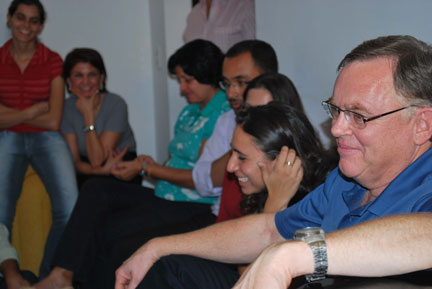 Jalber (right) and Orlanda (left) graciously opened their hearts, home, and their churrasco (bbq) to me and others that wanted to visit when I was there. They have a delightful family and we all shared a farewell feast together the night before I left. Those are their grandchildren in the picture.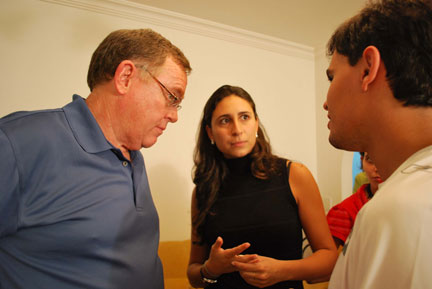 Vivian was my mouth and ears in almost all of the conversations I had. She was a delight and had a personality not unlike my daughter's, which made it really fun to navigate the culture and to work through the language together to help communicate with the people.
Such incredible memories and joy! They all begged me to come back some day. We'll have to see when that might happen…