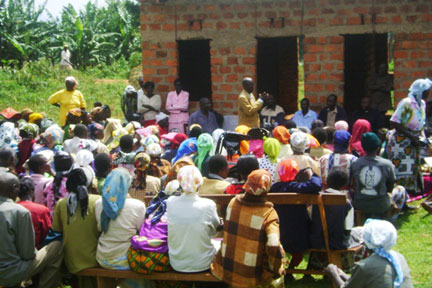 The brothers and sisters gathering in Kenya.
I want to take this opportunity to thank many of you who have helped with the need in Kenya. Over the past two weeks we've taken in over $7,000.00 to help the brothers and sisters in Kenya. Some of that has gone to purchase a dependable car for the ministry and some of that has gone to help widows and orphans. The need is ongoing, and will be for some time. If you'd like to still help, it will be greatly appreciated and be wonderfully used to help so many lives.
I received some pictures and an email from our Michael Wafula, our host there and the man we are working through to share resources with those in need. Here's part of what he wrote:
On behalf of brethrens from East and Central Africa, specifically Kenya and Uganda, I would like to express our gratitute to you and brother Kent for coming to Kenya. The seeds you planted are germinating. I had a five-hour meeting with brothers and sisters in Kitale who have totally changed through your ministry. We also visited Eldoret and the Holy Spirit is melting the hearts of people through the message of forgiveness and loving one another. In Lugari and Endebess the Spirit of God is strongly working for this gospel of living loved and loving others.

We also held a meeting in a place called Cheptais where almost all the men were slaughtered during the election violence. We were surprised to hold a meeting which comprised over 500 widows with about 50 men. As a result we could not hold back our tears. It is our prayer that God is preparing our small team, which will be able to travel all over the continent to extend this Gospel of living loved and loving others.

I believe God gave us this vehicle at the right time. This is not the one we first thought. On a follow up we discovered that the car was pledged as a security. (God then provided another vehicle, valued at $27,000.00 and he offered it to us for $20,500.00 because he was a friend of theirs.) Brother, this car is very strong and can even go up to Congo, Rwanda, Sudan and anywhere else that one needs to go.

We are still collecting reports from our zones about the widows and orphans and will get a final report about these.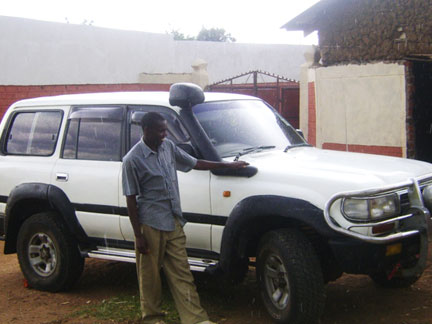 The car many of you have helped us get for them to travel about Central Africa.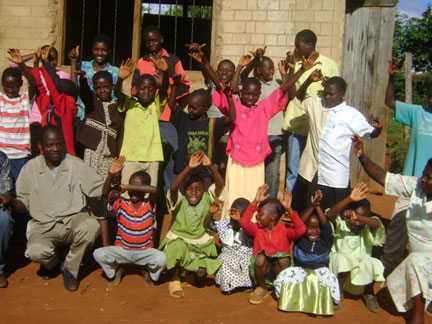 This and the two below are from some of the children at various orphanages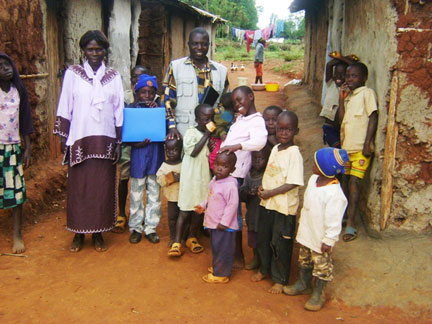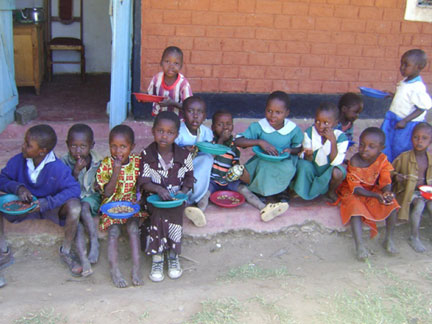 If you'd like to help us continue to support these brothers and sisters and see the Gospel grow in this part of Africa, please see our Sharing With the World page at Lifestream. You can either donate with a credit card there, or you can mail a check to Lifestream Ministries • 1560-1 Newbury Rd #313 • Newbury Park, CA 91320. Or if you prefer, we can take your donation over the phone at (805) 498-7774.
Thanks for your consideration of these people. Please feel no obligation to help, nor give out of any speck of guilt. We know that many of you are in dire financial straits these days yourselves or are already helping in other places of the world. Paul encouraged us to give out of generosity (2 Corinthians 8-9). If you have an abundance now, freely share with those in need. If you are in need now, God has ways to provide for you too, and I pray that he does!