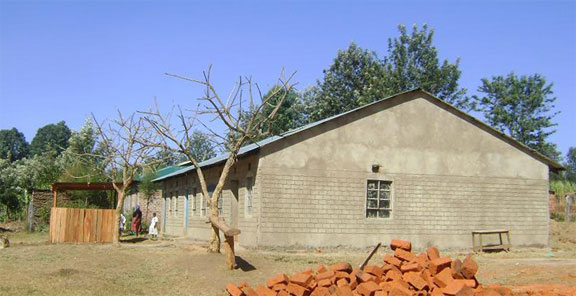 The refurbished building's exterior nears completion.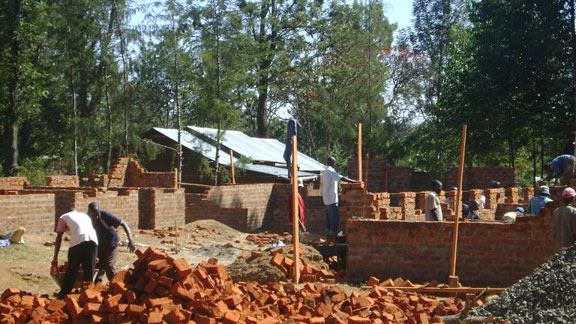 The walls continue to rise on new construction.
Progress continues both on the refurbished structure and the new building. It's great to see them making such headway. They hope to complete the building before the rainy season makes work difficult.
We appreciate really for your prayers as well as support so that we may complete this wonderful work as you may see it is very big build enough to accommodate the children with some space for caretakers and social workers. This includes a medical clinic. you will get the whole pictures in few days, This work as gone very quick beyond our expectation, our volunteers are so committed to rush the work along. May the Lord bless you we shall be in touch with the updates.
Thanks to all of you who continue to participate here. We've been amazed at how early and graciously people have wanted to be included in this endeavor. For more information on our project here, you can read this earlier blog. If you would like to be part of this to support these brothers and sisters and see the Gospel grow in this part of Africa, please see our Sharing With the World page at Lifestream. You can either donate with a credit card there, or you can mail a check to Lifestream Ministries • 1560-1 Newbury Rd #313 • Newbury Park, CA 91320. Or if you prefer, we can take your donation over the phone at (805) 498-7774.