So far over $6,000.00 has been sent to us to help with the need in Kenya. More continues to come in and as you can read below, more is needed. This is the latest report from the brothers and sisters in Kenya:
Breetings in the Holy Name. I am so well blessed for the more concern with your team for our situation here. There is that report which happened on Sunday night in the place called Endebess where we are having a zone of the fellowship is about 25km from Kitale town. They are squatters who have stayed in that land for over 50 years. And the whole farm is having around 2500 people and is estimated to about 6000 acres. So the sad news there is a tribe which is admiring to take that land back. They have damaged the land and burnt the houses and killed many people. Those who remained they have run near churches and some in police stations.

Countrywide chaos is still going and some people are still running from their homes fearing for their lives. Many of our saints , brothers and sisters have been affected—more today. Today they are going to open parliament and the opposition side have insisted to sit on the government side. They have announced countrywide to demonstrate too, but the government has denied this and warn people not to be involved. So we need more prayers because without prayers it can be worse than before.

This violence has also contributed to the prices go rise as well as transportation. Kenyans are now getting hard time which they have never experienced. The schools opened yesterday but few children, some are scattered and some people they have run to schools for camping. Church buildings were also accommodating big number of Christians, so we need more prayers that God may soften the hearts of these politicians, they may agree with one another. If this will happen, then we expect people to be safe because they are the cause of these problems.

About urgent needs now, according to the needs we have assessed, we still need more about 500 mats, 500 blankets, about 150 bags of maize, 30 bags of Rice, 10 boxes of soap, 1000 litres of cooking fat 100, 5 bags of sugar, 15 bags of beans, 500 litres of kerosene, anti malaria drugs, fruits for children, 10 nets. This will help us to serve more families those who have come from different church buildings but we will start with something little which God has put in your hands. I wanted you to be aware that the above mentioned needs are needed urgently.

I thank God also for other people including the government and other departments are helping may be they can give every family of 10 children for blankets and some kilos of rice after 3 days for only food. So some children from can eat once a day, since it has affected countrywide, so it is very difficult even to the government to serve all people with help. So they are requesting any help from churches, well wishers, individuals to intervene in this growing situation. So I would like to say that your help for now , it is highly appreciated to save this innocent lives. We are also praying for you that God may touch brothers and sisters to stand with you. In my house now, I have a big number of children whom I am taking care of, but I thank God for this, that prayers is sufficient. Finally, I will report today how we spent the support you sent to us. I am a man of integrity, I like being transparent even our working team, knows every support we receive including local donations. After she has prepared, I have authorized her to send to you direct and you can feel free to contact her for any inquiries.

Thank you very much. This is only the donation and support for the first time we have received from oversees. You have touched our lives. May the Lord bless you so much as we stay connected.
Here are more pictures they have sent us, of the hundreds of people camped out together on their land, the people who are being touched, and the aid that is reaching these people through your gifts: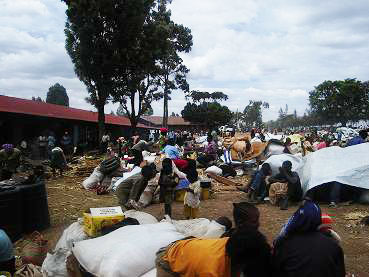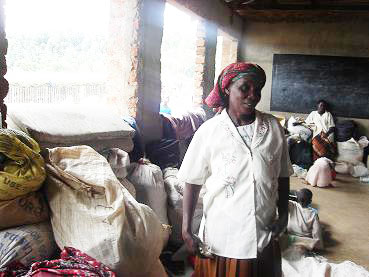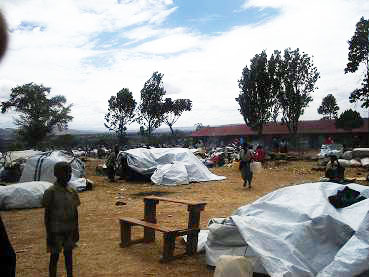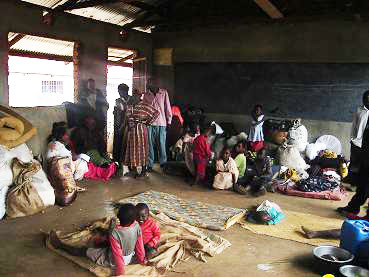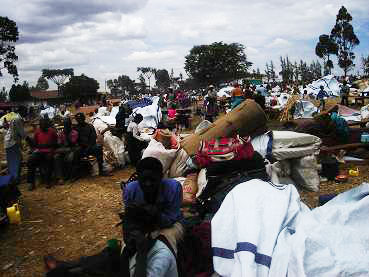 From the bottom of my heart, I want to thank each one of you who has given to help with these people. Your outpouring of love and generosity is overflowing to their joy and gratefulness. If you'd like to join with us or send more, please go to our Invoice Page and click on the 'Pay Invoice' button. You can then list "Donation for Kenya" and the amount you'd like to give. If you use the 'Donation' button you will need to also send me an email letting me know you wanted this to go for Kenya and not for Lifestream. All donations to this cause are tax deductible and every dime sent to us will go out for relief in this Kenyan crisis.
If you prefer, you can also send a check to Lifestream • 7228 University Dr. • Moorpark, CA 93021.