The intervention in North Pokot is well underway. A couple of months ago our friends in Kenya discovered 120,000 tribal people who were being wiped out by a prolonged drought. Their economy has collapsed. They had no water and their unsanitary living conditions had allowed disease and death to run riot through their families. No government services or NGOs have dared to go into this area because the need is overwhelming and the costs to transport supplies into that region too costly.
Yet teams of volunteers from IGEM have gone there to build schoolrooms so the people can be educated, a dispensary for needed medications to be available to the sick, and to drill three wells to put water within a short walking distance of the people. (If you want to read the details of their plight please see my earlier blog.) Their compassion for their fellow countrymen amazes me and I'm blessed that through the contributions of many of you we were able to empower them to make a difference in so many lives. Four schoolrooms are being constructed so their children, who have never had an education, can begin. Uniforms have been donated and teachers have volunteered to go into that region to teach the students. A dispensary is rising that can provide needed drugs to the sick and infirm. They also hope eventually to get a van that will be able to take the medications out to people who are too sick to travel. A pharmacist from Australia has volunteered to help in set up the dispensary and train the workers.
A geologist has identified three sites for wells and they are drilling now in hopes of putting a well within a short walking distance from the population. One man in Texas donated $135,000 for all of that to happen as I reported earlier. The pictures below document the process they are making. But there have been cost overruns with a truck breaking down and other expenses of getting building materials into the region. They will also need some ongoing funds to pay teachers and provide food for the schools, so the need continues.
Your prayers are most welcome for the people in need and the volunteers who are in Pokot right now. If you can and want to help financially you can direct it through Lifestream as contributions are tax-deductible in the US. As always, every dollar you send goes to the need in Kenya. We do not (nor do they) take out any administrative or money transfer fees. If you would like to be part of this to support these brothers and sisters and see the gospel grow in this part of Africa, please see our Sharing With the World page at Lifestream. You can either donate with a credit card there, or you can mail a check to Lifestream Ministries • 1560 Newbury Rd Ste 1 • Newbury Park, CA 91320. Or if you prefer, we can take your donation over the phone at (805) 498-7774.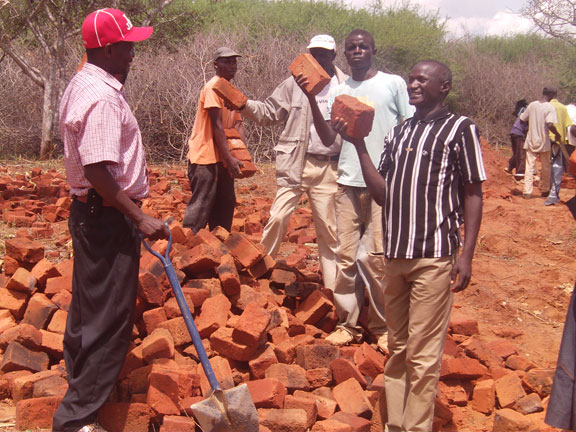 The bricks arrive
The digging is handwork by volunteers
The footings are almost ready for the dispensary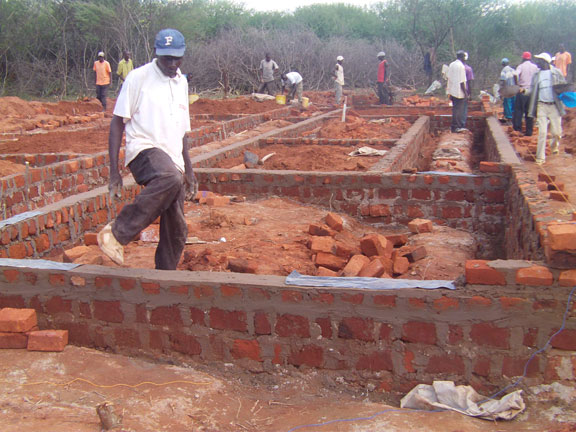 The new foundation is complete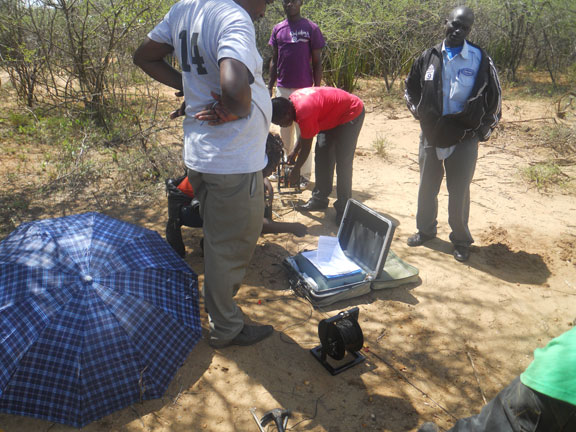 The geologist finds the best place to dig the wells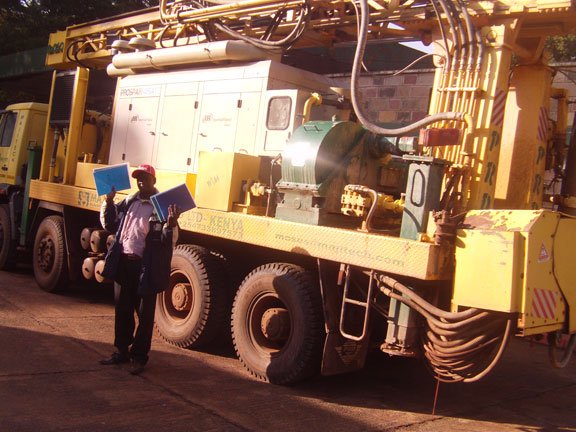 The drill truck arrives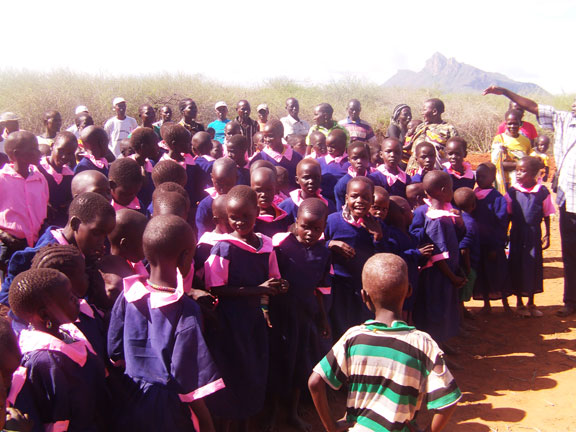 The children were excited to get the new uniforms donated by Kenyans in Kitale
These pictures were taken more than a week ago. I will post more when the team returns, hopefully with good news about the drills finding water and school starting in a place where they've had no schools before. The people from IGEM in Kitale, whom we have been working with for more than seven years now, are making a profound difference in the life of this remote region and sharing the gospel to hungry hearts who have never heard about Jesus. Awesome!