Honestly, I don't know what to say. This morning I asked Sara to check on how much we had received for hunger and medical relief in West Pokot where over 600 families are starving to death as their rural economy has come unraveled by severe and prolonged drought. The estimated need was for $50,000 to get a team in their with water, food, and medical supplies and that is with all volunteer labor. I hoped we could get half of that and try to make a dent in it. Sara just gave me the total as of this morning: $49,610.00. (Yes, we're rounding it up and sending the money off today!)
Shocked?!?!?! To say the least. I was undone this morning in such an incredible way. Thank you. Thank you. Thank you, for all who were able to respond and participate with us. If you haven't sent money in and still want to, please feel free. The needs here are ongoing and I'm sure they can put it to good use. But I am amazed that God would let us be a conduit for such incredible generosity to people none of you know. I know they will be overwhelmed in Kenya as they can now put the rest of the supplies together. Amazingly, I just received this from Michalel, our coordinator in Kenya this morning:
Dear Brother Wayne, we have worked out all areas of the missions, the exact number of families in those areas is 615. We have also collected the information regarding the treatment and the doctors and nurses were now aware, they are just waiting to purchase the medicine concerning the geographical disease.

We have also worked out and plan the team, ready for mission, regarding transportation we have got the track which will be carrying the food, more than 4 times, although is a bit expensive due to the road and far but we will manage.
The work of repacking is still taking place and we have booked the rest of the maize and beans if God will provide toward our estimated budget we send to you, so now this week as God provides the funds we need to make sure that we have purchased all requirement as we prepared to depart next week 14th , we will give you more updates soon as we complete the mission, because those areas the internet connection is not available, last week we received the all parcels for the bibles and we shall be getting few to add for Pokot language.

May the Lord bless you so much as we look forward to hear from you, some of the pictures are from Living Loved care centre demonstrating the songs, poems and concert, Sammy and Thomas and youth group will be having entertainment for all surrounding fellowship for equipping youths to effective
Here are some of the pictures he sent of the preparation as well as the children at the Living Loved Care Centre.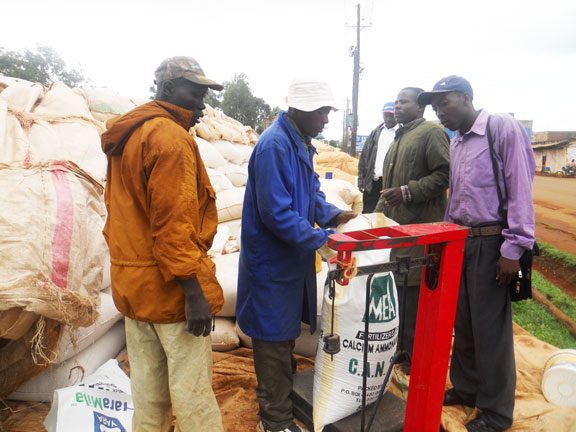 Bagging the maize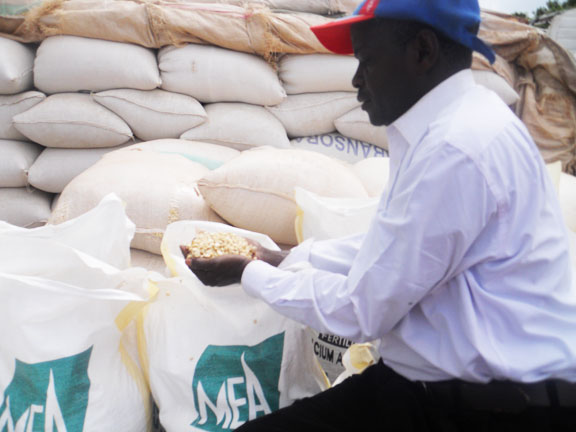 Inspecting the maize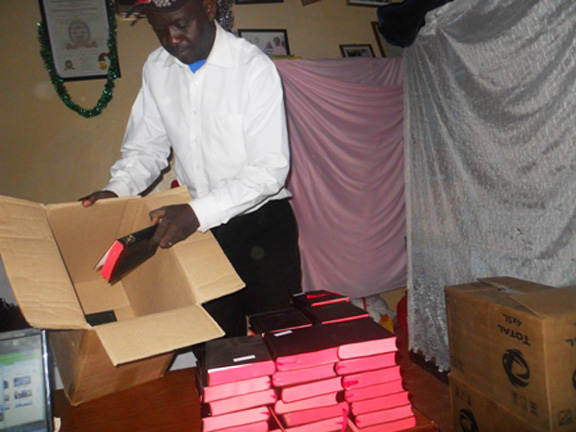 Packing Bibles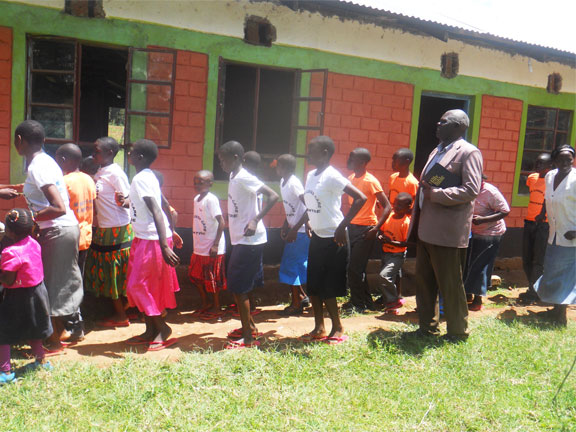 Children dancing before the freshly painted buildings many of you helped with a few months ago.
Your prayers are most welcome for the IGEM people who will be going to West Pokot. The needs in there and at the orphanage are continuing. It's not too late to help out if anything is on your heart. You can direct it through Lifestream as contributions are tax-deductible in the US. As always, every dollar you send goes to the students themselves, we do not (nor do they) take out any administrative or money transfer fees. If you would like to be part of this to support these brothers and sisters and see the gospel grow in this part of Africa, please see our Sharing With the World page at Lifestream. You can either donate with a credit card there, or you can mail a check to Lifestream Ministries • 1560 Newbury Rd Ste 1 • Newbury Park, CA 91320. Or if you prefer, we can take your donation over the phone at (805) 498-7774.