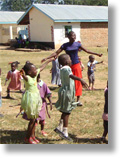 It is with great joy that I share these pictures with you that I just received from Kenya. These are of the children at the Living Loved Care Center that many of you helped us build over the last few years to help 72 orphans living in a slum find a safe and healthy environment in which to live and learn. I think you can see in the pictures below the joy and celebration that they are experiencing in their new location.
Two years ago Kent and I stood in the pathetic conditions these kids lived in. Standing ankle deep in mud, with open sewage flowing just a few feet away. Due to your generosity we completed this orphanage about a year ago and have paid for the expenses and staff of that school through it's first year. Thank you so much for being a conduit for God to bless these children and give them an opportunity to have a new chance at life. Just over a year ago they were living in horrid conditions, begging on the street to find enough to live, and not being educated. Now all that has changed.
I give great thanks to God for letting me be involved in this project and for putting it on many of your hearts to help. Kent and I stood there and it touched our hearts. I'm so blessed that did not have the same experience but still felt a tug on theirs to help out. Enjoy these pictures: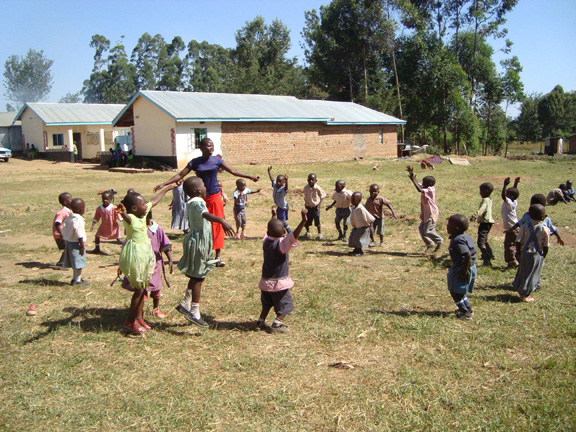 The students at play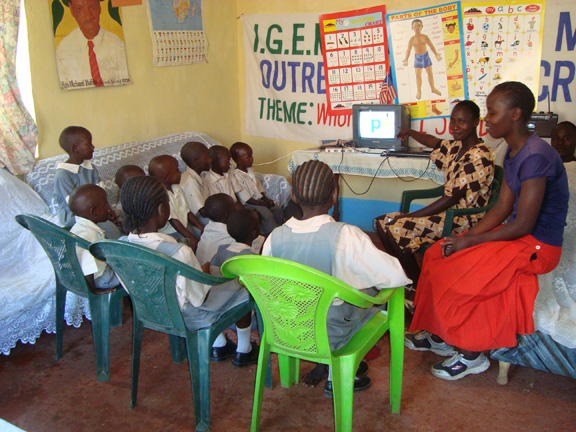 Learning in the classroom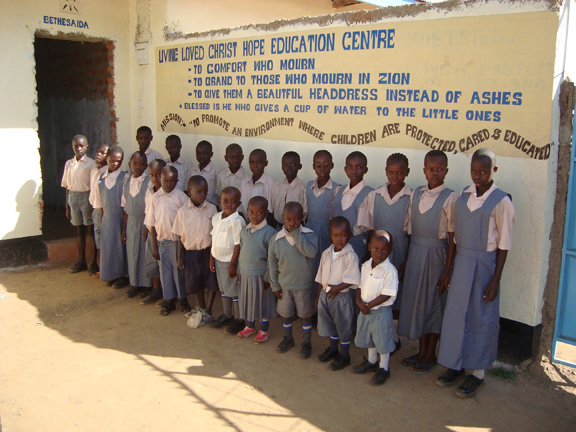 The younger students outside their schoolroom
We continue to pay staff fees and cover expenses, which total about $2500.00 per month while we hope to find a way this year to invest in an income-generating opportunity that will provide for the Center in coming years. If you feel called to help us support these children either with a one-time contribution, or a monthly donation, that would really be a help. If you want to know more about this project or the AIDs recovery home we also support in South Africa, you can see our Sharing With the World page at Lifestream. You can either donate with a credit card there, or you can mail a check to Lifestream Ministries • 1560-1 Newbury Rd #313 • Newbury Park, CA 91320. Or if you prefer, we can take your donation over the phone at (805) 498-7774.