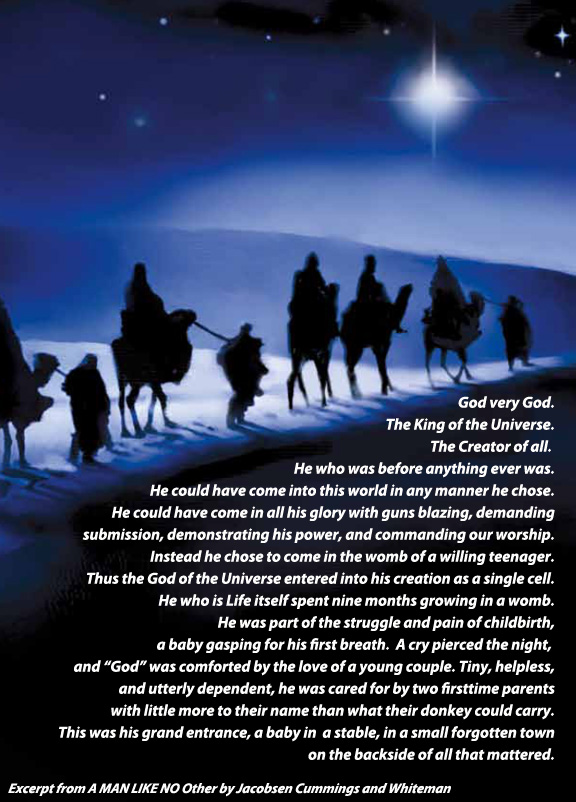 Art and words from A MAN LIKE NO OTHER, available at
Lifestream.org
.
To all those who read these pages, to our friends and fellow-travelers around the world, we are so grateful for the lives God has linked us to around the world. May you spend treasured days with loved ones, and laughter and joy enough to fill your heart. May you know the riches of his love and the joy of friendship from others on this journey as you celebrate the most awesome act of God in his Creation—sending his Son among us to redeem the world from its enslavement to darkness.
A light came into the world, and we have beheld his glory! And one day his kingdom will triumph over all.
May you and yours have a joyful and peaceful Christmas and a blessed new year.