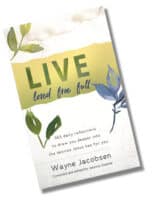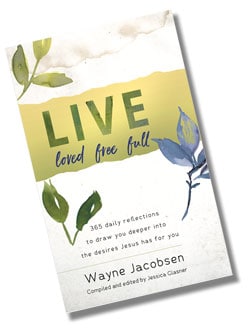 January 22 
The father and son in the photo are obviously delighted with each other and the photo perfectly captures the joy, wonder, and affection that God wants to share with his children.
"I'm a long way from that," Glenn admitted after I had a chance to let the picture sink in, "but I know he is calling me to be just like that little boy."
I know what he meant because I'd been down that road. Learning to be so at peace in the Father's presence, so secure in his care, and so ready to enjoy the day with him, was a long journey for me.
"That's me!" Glenn finally said. "The little boy there! I was two years old." My head shot up in surprise. I had not even considered that this was a family photo. "My father died of a heart condition within two months of that picture. I have no memory of him, only this picture. Now I want to know my heavenly Father with the same simplicity and joy."
No this isn't the relationship God asks of us, but the one he had already been at work to produce in us. "We know love," John wrote, "only because he loved us first."
God is love. Whoever lives in love lives in God, and God in them.
1 John 4:16 (NIV)
___________________
This reflection is taken from my new book, Live Loved Free Full. I am running them here because we didn't receive the book in time to ship them before the start of the year. Since all pre-orders have been shipped, we will only do this until this Friday, January 22. You'll need to get your book to keep reading. You can order your hardback copy from us or here from Amazon or get the e-book from your favorite e-book distributors. The Kindle edition is here.