The Shack went to press today, and I'm very excited at how this whole project has come together and we can finally get it out for others to read. It will be released officially on September 1, 2007. But Windblown will offer a pre-release version for those who can't wait. More details on that in the future.
We appreciate all of you who gave us your thoughts about our cover design. We knew we wouldn't be able to please everyone, but here's what we finally came up with: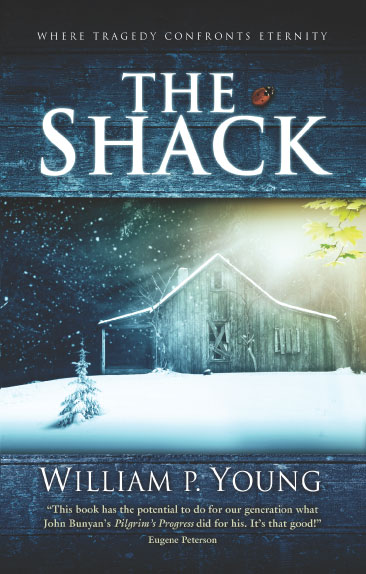 You can also view the back of the book, if you like, at theshackbook.com.
And here's what some others are saying about this book:
"When the imagination of a writer and the passion of a theologian cross-fertilize the result is a novel on the order of The Shack. This book has the potential to do for our generation what John Bunyan's Pilgrim's Progress did for his. It's that good!"
Eugene Peterson, Translator for The Message and Professor Emeritus Of Spiritual Theology • Regent College, Vancouver, B.C.
"Riveting, with twists that defy your expectations while teaching powerful theological lessons without patronizing. I was crying by page 100. You cannot read it without your heart becoming involved."
Gayle E. Erwin, Author The Jesus Style
"Finally! A guy-meets-god novel that has literary integrity and spiritual daring. The Shack cuts through the clichés of both religion and bad writing to reveal something compelling and beautiful about life's integral dance with the divine. This story reads like a prayer—like the best kinds of prayer, filled with sweat and wonder and transparency and surprise. When I read it, I felt like I was fellowshipping with God. If you read one work of fiction this year, let this be it."
Mike Morrell, Zoecarnate.com
"This book goes beyond being the well written suspenseful page-turner that it is. Since the death of our son Jason the lord has led us to a small number of life-changing books and this one heads the list. When you close the back cover you will be changed."
Dale Lang, rockcanada.org, father of student killed in Columbine copycat shooting