[This is a copy of our December 2018 Email Blast. If you're not on our list you can sign up here. And if you include your name and address you'll also receive email notification if Wayne is traveling in your area.]
The Lord is my strength and my song; He has become my salvation.
(Psalm 118:14)
What do you think the Psalmist meant when he wrote that? Did he mean the Lord was his get-out-of-hell-free card to secure his final destiny? No, he didn't.
When a desperate, young mother is trapped by the abusiveness of her husband and the needs of her children, is a get-out-of-hell-free card the salvation she needs? Of course not. What she needs is a friend to come alongside her and show her the way through that situation to safety and life. Anyone who does that for her is her salvation.
"The Lord is my salvation," is not just a statement of our eternal destiny; it is our hope in this broken age that he has a way through whatever life can throw at us and whatever sin seeks to destroy in us, and he can teach us how to follow him into that freedom.
Nothing has distracted Christians more from the true mission of Christ in the world than the misunderstanding that he only came to determine whether we go to heaven or hell. He didn't. He came to rescue us from perishing in the bondage and deception of this evil age and show us the path to true life and freedom. In doing so, he also showed us how to give that same journey to others.
For us, that means that we are not alone in anything life hurls at us and that every resource of wisdom and power in our Father is available to us at any moment of the day. That's the kingdom of God, and Jesus came into the world to invite us into that reality every day that we live.
How do we tap that resource? Is praying for an answer enough? Would that it was. I'm sure you know countless people, like I do, who have sought God desperately at moments of need and been hopelessly disappointed by his seeming inactivity on their behalf. I'm sure it's happened for you, too. Where did we get the idea that we would just call out to God and he'd wave his magic wand to turn all our pumpkins into chariots?
Honestly, I'm sure I'd just use that power to get me into even more trouble because if I just use it even to satisfy my best intentions it would only destroy me. Jesus offered us something so much better than a fairy-godmother in the sky.
He offered us a different way to live, inside a relationship with him and his Father by the power of the Spirit that would open the door into the realm in which our Father dwells. By embracing him there we would begin to see everything differently and he would begin to change us from the inside, away from our self-focused bias to embrace the highest purpose God holds for his Creation. In that relationship, he would teach us how to walk in this age as lights of another kingdom. In other words, he didn't offer us answers for our problems, but the opportunity to live inside a different reality that would save us from the destruction of this age and bring his wisdom and love to bear on others.
The kingdom of God is here! All the wisdom and power of God is at your disposal, as you come to know him and learn to follow him. That relationship will challenge everything you think you know to be true. It will unmask your deceptions, expose your selfish ambitions, and invite you down pathways you'd never consider without him. But with him, they will lead to unimaginable depths of discovery and freedom.
If just praying about our needs doesn't make that happen, what will? We find his way by actually following him. There really is no substitute for that. That's why Jesus came. We don't celebrate the Incarnation by attending another Christmas pageant or putting another string of lights on the tree. We celebrate it by leaning into the reality he paid so much to give us. His Incarnation was the example of how Father wanted to walk alongside us. His death on the cross obliterated the sin and shame that made us too fearful and too intimidated to sit at his feet and learn his ways. His resurrection empowered us to share the same relationship with him that Jesus had.
Salvation is found in following him, in this life, and yes to life beyond as well. There's nothing sadder to me than someone desperately wanting God's help in their life, but just waiting for God to fix it. He's inviting them to follow him, to recognize what's really true about the circumstance they are in and respond not out of the flesh but in the reality of his kingdom. Isn't it amazing that we find more comfort in trying to find an answer in the right book or seminar, when the Spirit of God dwells in us to guide us into truth and to empower us with the same power that raised Jesus from the dead?
He wants you to know him, to see into the reality of how God regards you and the situation you're in, then you'll know how to follow him.  That's all the salvation you will ever need. He can take you through anything and change you in the process to be more like him and to think more like he thinks.
That's what Paul meant when he wrote, "Since, then, you have been raised with Christ, set your hearts on things above, where Christ is seated at the right hand of God." (Col 3:1-2) Jesus opened a door for us to see and experience what is really true in the universe by knowing him. Unfortunately, we spend too much time focused on things below, on our own abilities or lack of them, and on our own wisdom, thinking it is his. Or we put too much stock in religious principles and rituals that have the appearance of spirituality, but don't help us recognize the truth of what's going on around us.
Ask him to let you see reality through his eyes. Spend time with him, so that you know what touches his heart and how he thinks in situations. Talk with others who are also learning to follow him and let them share what they see. Be aware that what he sees will almost always be very different from what you see. His path will most likely invite you out of your comfort zone and preferred outcomes to follow him. But remember he is your salvation and there's no safer place to be than in him.
Yes, you'll find yourself resisting the truth like I do the first time I see it. His ways are rarely the way I'd naturally think. As we embrace his growing revelation, however, we'll see how following him is the only way forward. Celebrate this Christmas with a prolonged gaze into the reality of our Father's kingdom. Draw near to him and ask him to make himself known to you and pause enough to recognize the nudging of passion or wisdom he puts on your heart. Follow him as best you see him each day and watch what will unfold in your life.
This is the great adventure. You don't have to have all the answers or all the power, you only have to follow the one who does.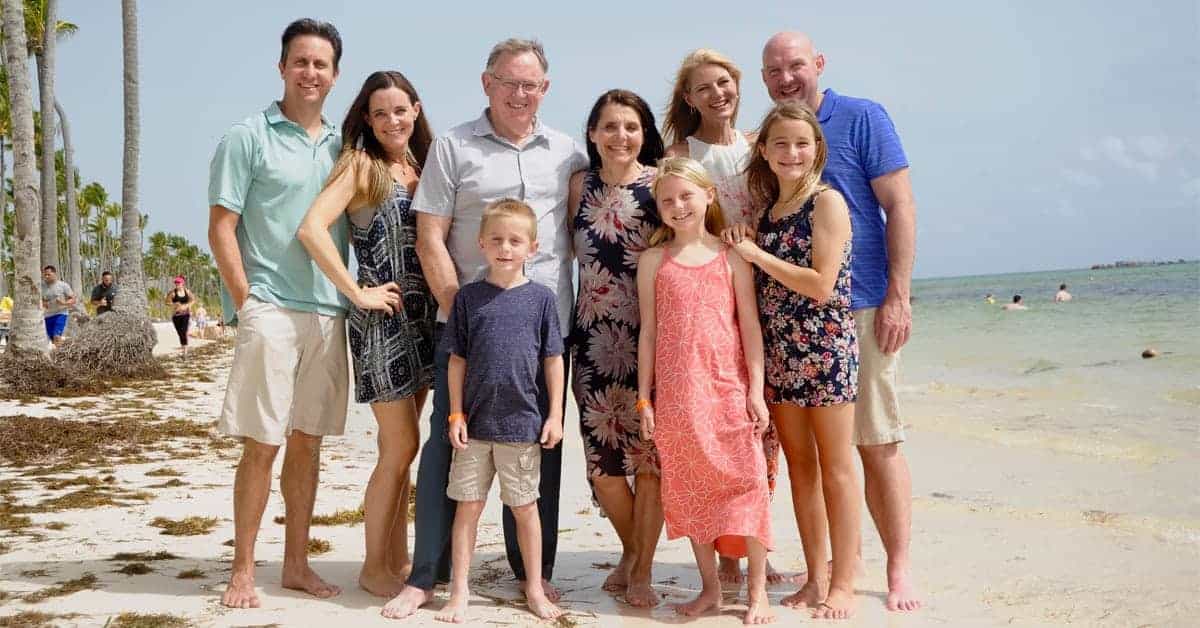 Wayne was a Guest on Liminal Space
I was a recent guest on the Liminal Spaces Podcast called Life through Transitions Podcast. I had a great time talking with host Jon DeWaal about how God can use something as painful as betrayal to open a wider door in his kingdom.
Do You Want to Help Us In Kenya?
If you have some year-end giving to do and unsure where to send it, would you please consider our brothers and sisters in Kenya?  You can read more about what's going on there in my recent article, The Craziest Thing I've Been Asked to Do. If you'd like to help as we finish up there, you can do so on our Online Giving Page.
Travel Notes for 2019
I'm currently sorting through some of my travel schedule for 2019, which at this point will include Atlanta, Eureka, Italy, and Kenya, and might include West Virginia and Southern Illinois. We're still working on some of the early parts of the year. I'll be in Italy at a Discipleship Training School from April 29 – May 3.  I've got some time on either side of that week to be elsewhere in Europe while I'm out that way. If you'd like to host something when I'm in the area, please let me know.  You can keep up with my Travel Schedule here, and if you'd like to be notified if I'm planning to visit your area, you can sign up on our email list and include your address <http://eepurl.com/bJ43Ar>.
In Cased you Missed it…
Here are some of the podcasts and blogs that have generated a lot of interest over the last couple of months.
Podcasts at TheGodJourney.com:
Wayne's blog at Lifestream.org