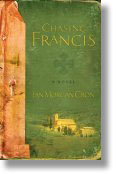 On the last blog I made some comments about a book I've just finished reading titled Chasing Francis . I've appreciated what others added to that discussion about the emergent conversation. And I for one would be thrilled to find out I'm misunderstanding that conversation and that the ever-present Jesus is more at the center of it than I can see and it is not just a recreation of another system.
Be that as it may, I wanted to share something from that book that I thought was incredibly incisive. The author refers to Simon Tugwell as the source of this perspective of difference between the heart of a disciple and one schooled in religion.
The first is the radically, unprotected heart:
"It's to live dangerously open, revealing all that we genuinely are, and receiving all the pain and sorrow the world will give back in return. It's to be real because we know the Real.â€
The second is the defended heart:
"It's a guarded and suspicious spirit that's closed to the world. It sees everything and everyone as a potential threat, an enemy waiting to attack. It shields itself from the world.â€
I love that contrast. I think Jesus wants to transform us to the radically, unprotected heart so that we can live authentically and freely in the world. The flesh and religion seem to produce a defended heart that tries to protect ourselves at all cost. But as people become more transformed in their relationship with Jesus the radically, unprotected heart emerges with such grace and beauty and profound impact on those lost in the world.
Please don't think you can choose the first over the second. You can't. I don't want anyone to think that an unprotected heart is how we're supposed to act. It isn't It is the fruit of Jesus changing us on the inside that frees us to live more like him in the world. The radically, unprotected heart is the fruit living in him until we know with increasing certainty that we are safer in him than we are protecting ourselves. I want more and more to know the dangerous beauty of living in the world with an unprotected heart, because of my certainty that it is in his hands every day that I live.