I am so amazed by the number of people who hold the Kenyans in their hearts. I am often asked for updates and am sure I probably don't provide enough.  Last time I wrote toward the end of December, the people of Pokot had been through some devastating floods, destroying the villages, their crops, and their storehouses of food.  You responded with money enough to help feed them and restore the damage to their farms.
I've received some updates this week from our friends caring for their neighbors in Pokot.  The storm was devastating, but they have begun to rebuild. You can see the devastation of their homes on the left. On the right below you can see the crops beginning to grow again as they have rebuilt the irrigation systems, thanks to your generosity.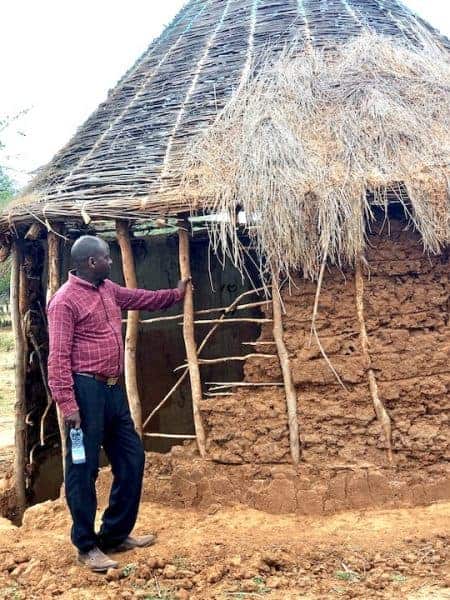 Here's what they wrote:
We would like to thank you so much, actually the help was a great rescue to the community. And since the plumber and his team who are fixing and replacing the destroyed pipes and other things, they will continue till next week. The damage was so big. But we thank God for your quick intervention. The environmental department has contacted us so that they can teach the community how they can protect from the destruction in future. This includes making terraces around the farm and planting trees to prevent soil erosion and avoid future damage.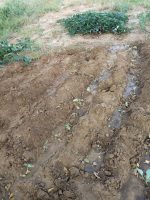 The committees, through our coaches, called us to thank you and the team for the support of the irrigation program. This program has had a great impact on their food security in that region. The irrigation has been fixed and is now working but the community is out of food. Even those working on farm don't have the energy to do that job.
We have estimated that to sustain these three village with food will take536 bags of maize, 90 bags of beans, and Transportation, which will cost $23,600.
I am sorry to come back to you so soon for this need, but it seems we are the only ones in the world that stand between them and starvation. I thought the money we sent in December would be enough, but they hadn't planned on the three additional months.  If you would like to help with this need you follow the links below, and if you know others who might be touched by this need, please pass this information along. You have always responded so generously and I am grateful.
As always, every dollar you send us gets to Kenya, and all contributions are tax-deductible in the US. We do not take out any administrative or money transfer fees. Please see our Donation Page at Lifestream. You can either donate with a credit card there, or you can mail a check to Lifestream Ministries • 1560 Newbury Rd Ste 1  •  Newbury Park, CA 91320. Or if you prefer, we can take your donation over the phone at (805) 498-7774.
Thank you for your concern and your prayers. And, if you are in a place to help, please give generous