It always brings a smile to my heart to see people smack-dab in the middle of their calling, especially when it invites them into the most desperate needs of human culture. I love that God calls people to invest in people in places like this when they could be living easier lives back home. And yet, the way they live and love here it is obvious that this is not a painful obedience to do something God demanded of them. Instead they are here with great joy and overwhelming love for the people they get to serve.
One of the things that blesses me about how God works in our lives is that he puts a passion in our hearts for that which he invites us to be a part of. I've watched Penny and countless others over the years come here and pour out their lives to help make a difference with people who have so little and to share with them how deeply loved they are by God. Their joy in the task God has given them, overflows in my own delight at the incredible ways in which our Father works.
I told Penny Dugan's story in He Loves Me, the lady that returned to live with and care for her ex-husband as he was dying with AIDS. It began a worldwide ministry of loving people infected with AIDs. Based in Kansas with a care center and homeless ministry there, the ministry took on this project here to spread more of Father's love in the world.
In the next couple of weeks they will be taking over 100 kids from the township to a camp they sponsor to share the love of Jesus with them. This ministry operates on a shoestring and is one of two ministries we support through Lifestream to help with their challenges. Many of you know about our outreach in Kenya and we appreciate your help there.  The Ukukhanya Care Center is the other one, and having visited there this morning I'm aware of their great financial need to keep things running here.
If you are looking to make a difference with some of your resources somewhere in the world, would you give them your prayerful consideration?  You can find out more on their website, or you can donate through Lifestream here. As always, every dime goes to the ministry itself. Lifestream take nothing out of it for our own administrative needs.
Here are some pictures from our visit this morning:
Above:  The township of Ntzuma
Residence wing at the Ukukhanya Care Center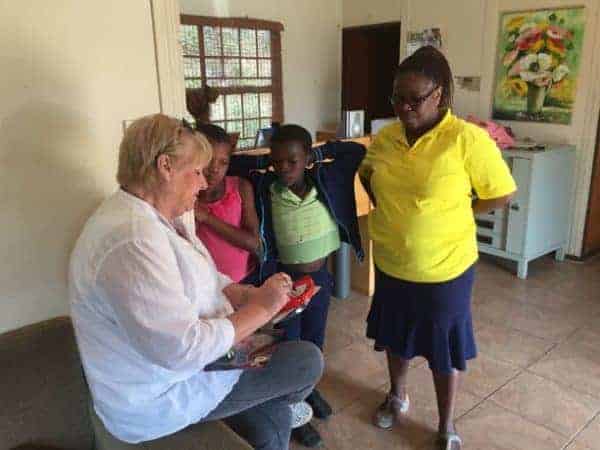 Penny (left) and the Hillary (right), director of Ukukhanya Care Center with
two children from Ntzuma who are headed for camp next week.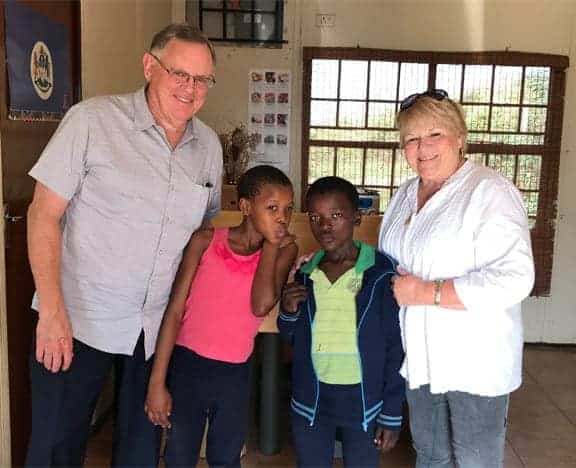 Guess who!