From the New York Premiere of The Shack movie, to our own home-town opening of the movie with 250 people who flew in and drove in to watch the movie with Brad and me, it was a wild week. It was fun to see so many people who have been God Journey listeners and Lifestream readers and see the work God has been doing in their lives. I'll post some pictures at the bottom to capture some of the flavors of the weekend here in Thousand Oaks.
As fun as all this has been however, I'll be glad when all the hoopla settles down and the star of the show isn't the movie, the actors, Lionsgate, Paul Young, Wayne Jacobsen or Brad Cummings, but God himself.  That was the joy of the book, seeing how God used this story to invite people out of the places they may have gotten stuck into a more compelling relationship with him based on his love and his work, not our own efforts.
It is already doing that. Here are just a few of the emails I got over the weekend as people were seeing the movie all over the country.  (And my apologies to those frustrated readers from other countries who cannot see the movie yet. I 'm so sorry.  Your turn is coming!)
From a mother in Nashville: My 19 year old son saw it last night. He said "all I can say Mom is Wow! I feel better from just seeing that movie. I just want to hug you!" I don't know what all God is doing in his heart…  But He has used you and this movie already!!! Can't wait to see it tomorrow!!!'

Marlowe: Such a POWERFUL movie for anyone who has ever suffered heartache, and struggled to move forward… or wrestled with "why the pain?"… or longed for a closer relationship with God. If you can relate, RUN, don't walk, to The Shack!!!

Chris: Just saw The Shack with my wife all I can say is wow, so powerful. Broke my heart and put it back together again, it's life changing.

Jennifer: I'm sitting in the theater parking lot after my 2nd time of seeing it. It was even more amazing than the first. I was a complete movie nerd taking notes because some quotes I do not want to forget.

John: Just wanted to tell you thank you for all you have done. This movie bears your language and words and poetry and love in Christ. During the movie people in voluntarily were calling out. Thank you for all you have done without fanfare or attention.

Loren: Took my family to see The Shack tonight. I did my best to put on my critic hat and leave my personal bias for it at home. My take on it is best summed up by a Darth Vader line, "Impressive! Most impressive!" It was far better than I expected it to be. I haven't cried like that in the theater since I was ten years old and saw E.T. Plus it was super cool seeing Wayne Jacobsen and Brad Cummings names pop up on the first end credit. I've never seen a wide release movie in the theater in which the name of someone I know shows up on the screen. I got so caught up in the movie it actually caught me off guard when their names popped up. That was fun! Great job guys! All the actors were fantastic and overall the movie was great! Totally worth seeing!
Now I'm up in Wyoming and Montana helping some others process this story before I head to the east coast (Boston and Baltimore) at the end of March.
Oh, and here are the pictures I promised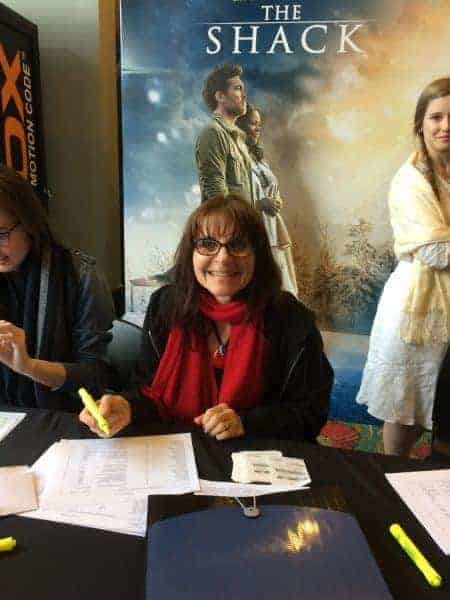 Sara registering people for the movie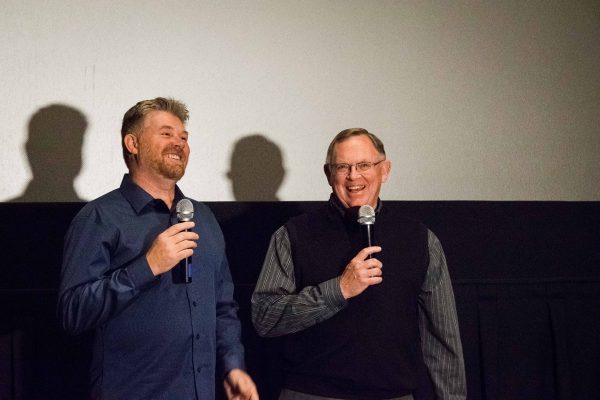 Brad and I interacting with the audience after the show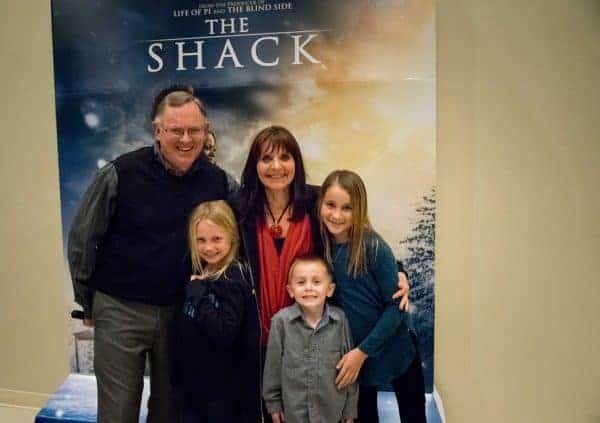 Even the grandkids showed up for the After Party, though two of them didn't see the movie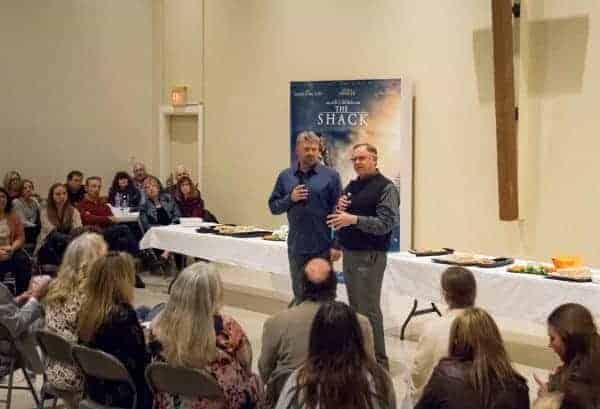 Brad and I sharing the story at the After Party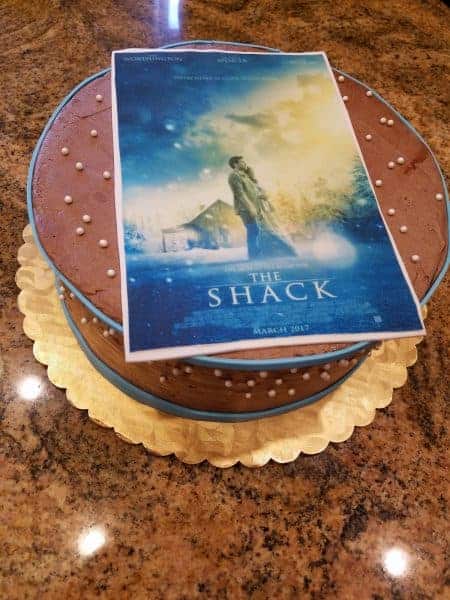 Our celebration cake at the open house the following day