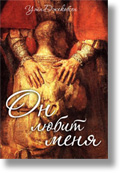 Religion is about conformity and provides an unattainable standard we are supposed to meet each day, and if we fail we are to grovel before God at how far short we fell, ask God to forgive us and try harder the next. It is a system that cannot work.
I love how the New Testament presents the life of Jesus as a process. God's work unfolds in us as we learn to respond to him each day. You cannot follow him by meeting a list of expectations and obligations. You can only only follow him by… (wait for it!), following him! He wants to show all of us how to know him, listen to him, follow his nudges and watch the process of his glory unfold in us. Yesterday, I read Paul celebrating that process in the Thessalonian people.
We ought always to thank God for you, brothers and sisters, and rightly so, because your faith is growing more and more, and the love all of you have for one another is increasing. Therefore, among God's churches we boast about your perseverance and faith in all the persecutions and trials you are enduring. 2 Thessalonians 1:3-4
Notice he doesn't point out where they fall short, but where trust in God and love for others is growing in them. That's a very different view that measuring their failures, or telling them what they need to do better. He saw their faith increasing even the midst of persecution and suffering. He also saw their love for others growing. Was it perfect? Probably not, but that is precisely not the point. God is not looking for perfection today. He is simply looking for hearts willing to know him. As you grow to know him you'll find your trust in him growing and your capacity to love people around you as well. That's how you gauge whether or not you're in his process, or simply trying to perform on your own.
I love living in the process of his working, rather than the rigid expectations of religion. And I'd rather live my life in his unfolding purpose, rather than the strategies I can figure out on my own. I seem to be in one of those unfolding processes as I write this. I will soon be on my way to Russia to spend a week in St. Petersburg and then make a stop in Holland on the way home. At the top you can see a copy of the Russian version of HE LOVES ME, which is due to be released in a print version about the time when I arrive. The cover design is a detail from Rembrandt's painting, "The Return of the Prodigal", the original of which is in a museum in St. Petersburg. I'll get to see the original soon, as well as take in some of the other sights of the city. And more importantly, I'll get to know some Russian people who are learning to live in the reality of his love.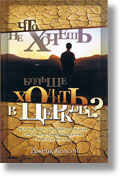 This is the second of my books that have been printed for the Russian people. At right you can see the other, SO YOU DON'T WANT TO GO TO CHURCH ANYMORE, which was done some years ago. These are both in Russian because some Russians who knew English wanted them available to their people. Voluntarily they painstakingly translated the books out of love. One was a housewife who had not translated anything before. She gave countless hours to make a version available that we have had on as a PDF download on our International Page for years. Others have added to it, tweaked the translations and have now gotten two of them into print. Amazing.
But there's more. While I am excited about this trip for a number of reasons, one that is critically important to me is the place this country held in my older brother's heart for decades. In the late 60s my brother went to the university to double-majored in Russian and Biblical Studies. His hope was that one day the iron curtain would fall and he would have the opportunity to share God's love with the Russian people. He prayed for that opportunity for over thirty years. However, by the time the iron curtain fell, my brother was battling multiple sclerosis, complications of which eventually took his life just a few days shy of his 49th birthday. I don't know how God sorts out all of that, but I've no doubt my brother's passion will have some fulfillment in eternity. And we have no idea how much his prayers shaped God's work in that country. So in part, I am going for him as a celebration of his life and passion, and some day I hope to tell him all about it.
At the time my brother talked about going to Russia, I never imagined that I'd visit countries around the world, helping people sort out what it means to live loved and free in the life of Jesus. I grew up on a vineyard in Central California and never thought of leaving the state, much less the country. And I would never have conceived of having the kinds of conversations I get to have with people that help them begin to see how God is making himself known to them. My whole life has been a process and I've long ago given up any need to know what's ahead. It is more than enough for me to simply follow the Lamb wherever he wants me to go.
Tomorrow it is Russia!